Who is Los Angeles Rams wide receiver Puka Nacua? What NFL records has he broken?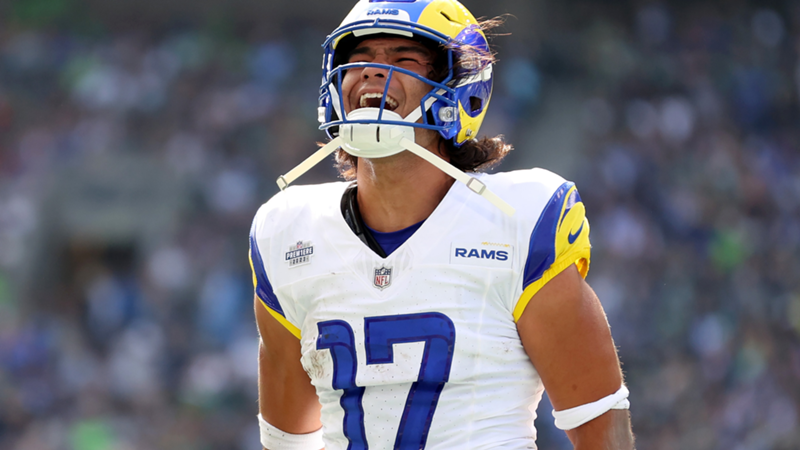 Getty Images
Puka Nacua. If that is a name you are unfamiliar with then you have not been watching the 2023 NFL season so far.
The Los Angeles Rams wide receiver has been a revalation, breaking records in almost every game he has played and even scoring the game-winning touchdown against the Indianapolis Colts this past weekend.
There were several rookie wide receivers expected to burst onto the scene this season, but Nacua was far from the top of that list.
DAZN takes a look at the rookie wide receiver and what records he has broken to date.
Who is Puka Nacua?
Nacua was selected by the Los Angeles Rams in the fifth round of this year's NFL draft.
The 22-year-old was the 20th wide receiver selected in the draft, behind the likes of Tre Tucker, Tyler Scott and Derius Davies - who have a combined seven receptions through four weeks.
Nacua started his college career at Washington before transferring to BYU. Over his two seasons at BYU, Nacua had a combined 91 receptions for 1,430 yards and 11 touchdowns - adding a further 357 yards and five touchdowns on the ground.
Those numbers were not enough to push Nacua up draft boards however, and he eventually fell to day three of the draft and the 177th pick where he was selected by the Rams.
The fact Nacua fell so far in the draft is something NFL fans are now scratching their heads about, as the rookie has already surpassed numerous records.
What records has Nacua broken?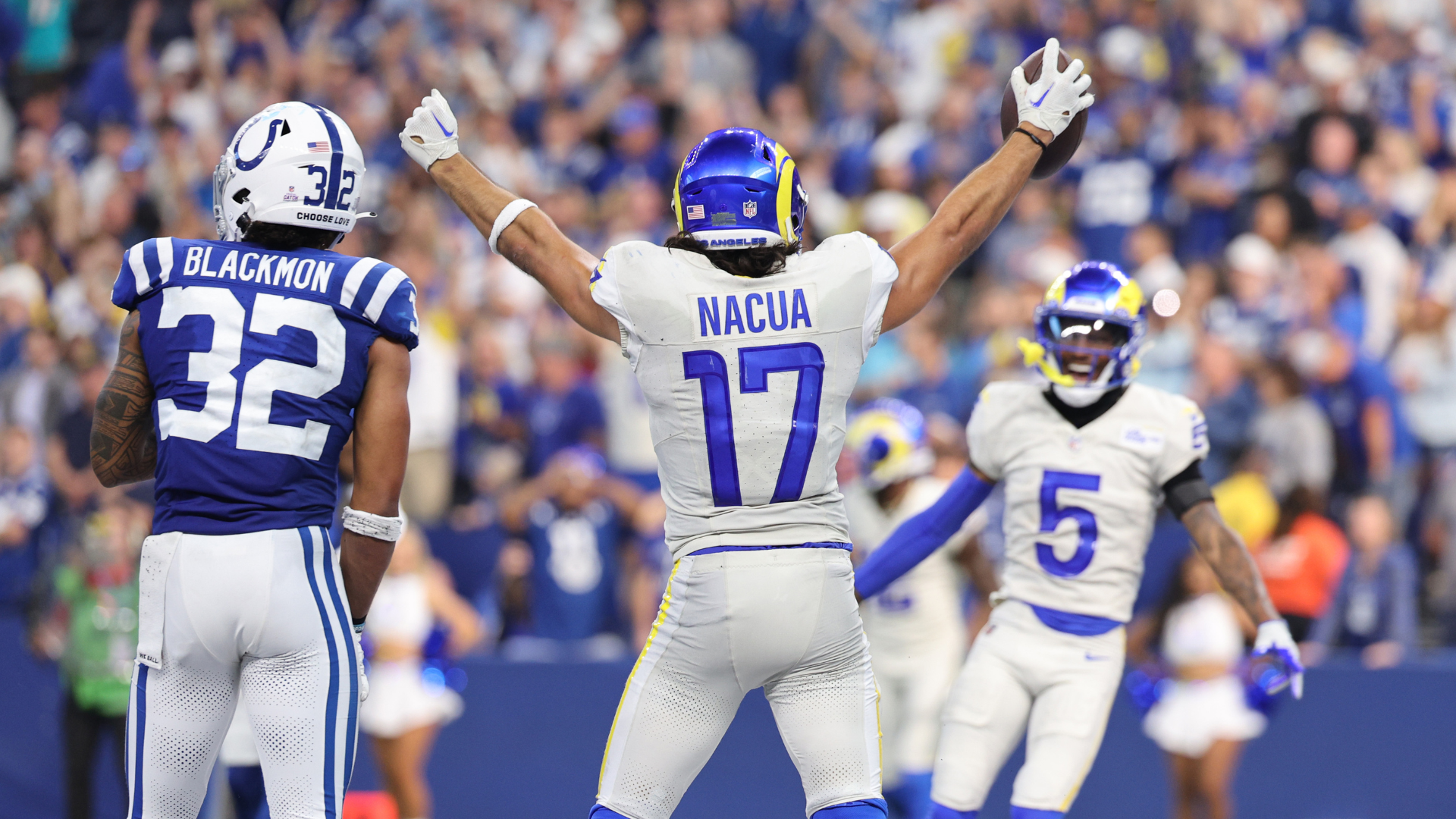 Through four weeks of the 2023 season, Nacua has 39 receptions and 501 receiving yards to his name.
The 39 receptions leads the NFL, four more than the next highest which is Los Angeles Chargers veteran wide receiver Keenan Allen with 35.
Only Minnesota Vikings' star wide receiver Justin Jefferson has more receiving yards this season than Nacua.
Nacua's 39 catches and 501 receiving yards are both the highest figures ever for a player in thier first four games in the NFL.
The rookie is also just the second player ever to have over 100 receiving yards in three of their first four weeks - Harlon Hill being the last player to do it back in 1954 for the Chicago Bears.
And Nacua's 15 receptions in the Rams' Week 2 loss against the San Francisco 49ers is the highest in a single game for a rookie ever.
With the Rams' star wide receiver Cooper Kupp set to return from injury soon, Nacua will see a drop off in his target share, but his performances through four weeks will ensure he remains a key weapon for Rams quarterback Matthew Stafford.
DAZN will deliver the NFL Game Pass International service from the 2023 season across the world (except the U.S. and China), find out more here.