Brendan Loughnane's tribute to Jesus Pinedo after underdog secures unique victory at PFL 4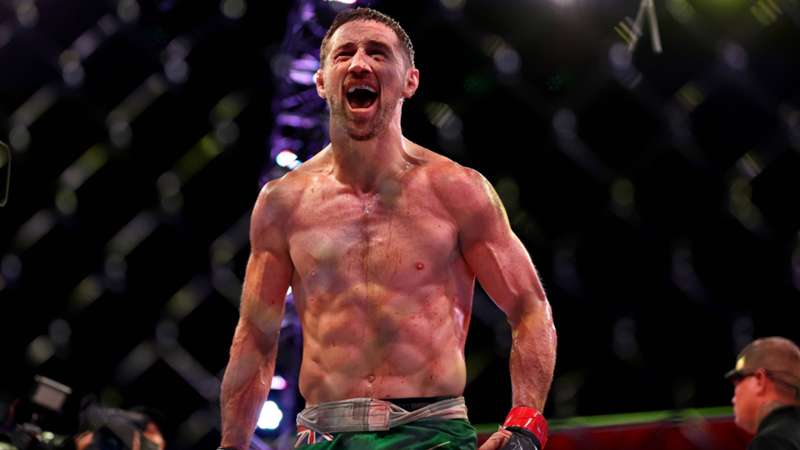 DAZN
Brendan Loughnane paid tribute to Jesus Pinedo after the Peruvian claimed a shock victory at PFL 4.
The pair fought on Thursday night in Atlanta as they battled for a spot in the 2023 featherweight playoffs.
As the 2022 champion, Loughnane was the favourite to go through against his 26-year-old challenger. 
However, it was Pinedo who emerged victorious, needing just 94 seconds to execute a stoppage.
A close-range knee was enough to send Loughnane to the canvas, and a flurry of blows on the mat brought the fight to a premature close - the first time someone had beaten Loughnan in that manner. 
After the fight, Loughnane credited his opponent, tweeting: "Congrats champ. Took your opportunity and got me good. In 44 fights that's the first time I've been stopped. Warrior "
The victory for Pinedo brings him into the playoffs for featherweight champion, and his next fight will be up against the No. 1 seed Bubba Jenkins, while Loughnane will have to come back in 2024 for another shot at the title.