Claressa Shields' verdict on potential PFL rematch with Savannah Marshall rematch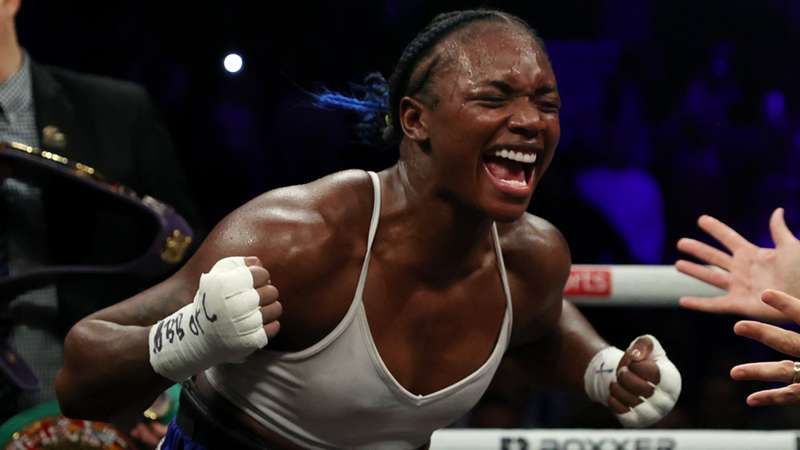 GettyImages
Claressa Shields is confident that she would defeat Savannah Marshall in the PFL cage, having already beaten her in the ring.
Marshall and Shields resolved a simmering feud in the professional side of the sport after the Briton claimed victory in the amateurs, and after she followed Shields to the PFL, Shields believes any rematch would go the same way.
She told the DAZN MMA Show: "I would slam the f--- out of her, you understand me? For what? For what?
"I've been doing MMA for two years. As soon as I stand her up in there, I'm going right for her legs. 
"With Savannah, she wants to do everything I do. She wants her life to be intertwined with me so bad.
"You're 30, and now you want to do MMA? She just wants to be connected with me, she wants to wrestle with me. I would gladly kick her a--, again.  Why not?"