Professional Fighters League
Dakota Ditcheva wants clash with boxing champion signed to PFL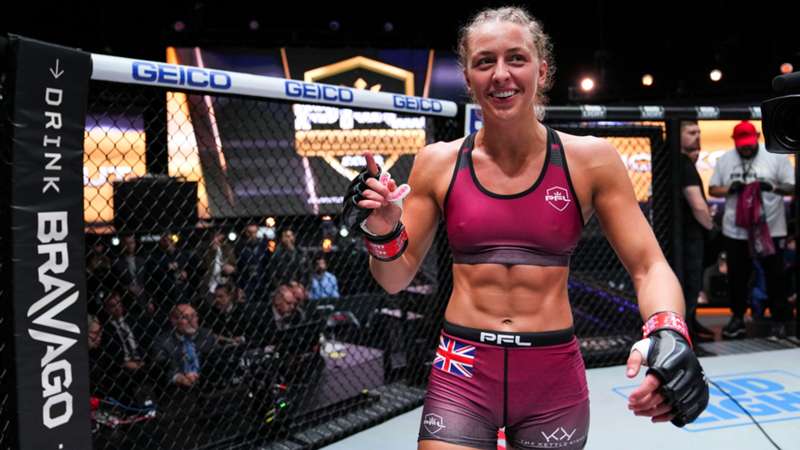 DAZN
Dakota Ditcheva is aiming to secure a PFL clash with undisputed featherweight boxing champion Amanda Serrano.
Ditcheva will be fighting Sweden's Cornelia Holm at flyweight as she looks to both stay unbeaten, and reach the PFL finals in Dublin.
Speaking exclusively to the Daily Mail, she said of Holm: "She seems like a good striker so I'm expecting her to come out and have a good fight."
Ditcheva is excited for PFL's future, as Savannah Marshall, Claressa Shields, Jake Paul, Francis Ngannou and Serrano have all sided on.
"Even I'm surprised sometimes with the announcements," Ditcheva continued. "When I see some of them, like Ngannou or Savannah Marshall or Claressa, announcing that their back to do an MMA fight... it's amazing. 
"I think it's really good. They're doing at a super league, so it'll be interesting to see what they do with that. It's good that they're getting the attention. I don't know what organisation has grown as quick as this. Our Paris show in September is sold out, everyone's struggling to get tickets. Just to see how well they're doing is amazing. 
"They've just signed Amanda Serrano and she's my weight! I'm up for anything. I love to fight. Once I've done this tournament, I don't know what they'll say to me."