Professional Fighters League
PFL CEO Murray teases 'global mega-event' following Bellator acquisition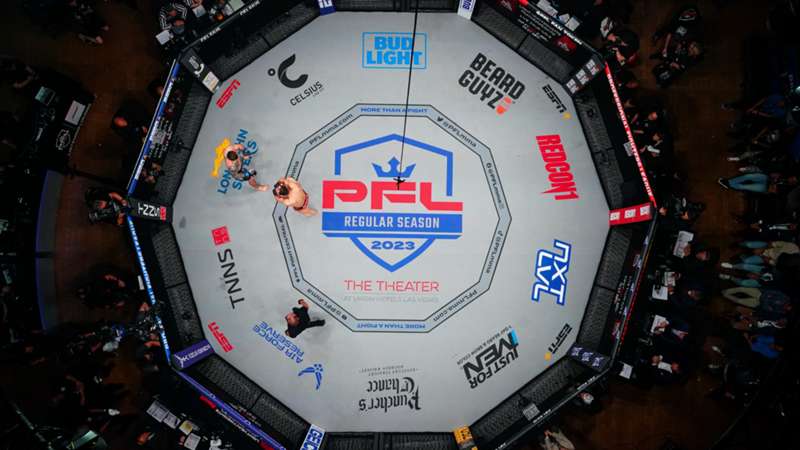 DAZN
PFL CEO Peter Murray promised a "global mega-event" to kick off the PFL-Bellator link-up.
The two franchises will be brought together in a champions vs. champions extravaganza, which Murray believes is likely to take place as soon as February 2024.
The acquisition of Bellator was announced on Monday, and Murray told DAZN: "It's monumental, a major acquisition, and we're so excited to acquire the Bellator brand, their capabilities, and their team as part of the overall PFL business. Last but not least, the fighters, the No. 1 asset of any sports league or team. 
"Our roster now, the combined PFL roster and Bellator roster is second to none. As a result of this acquisition, [we're] a major MMA global powerhouse.
"The roster, their roster has some of the greatest athletes in the world, in the top 10. [Cris] Cyborg, [Patricio] Pitbull, many others."
Discussing the ideas for the coming year, Murray outlined some of the headline events.
"We'll launch a re-imagined Bellator property, an international champions series in 2024. A total of eight events, primarily international, and there will be a title fight at each card. The reigning champions will defend their belts, their journeys will continue.
"We'll also have an annual event: PFL champions vs. Bellator champions. That's what fans want, that's what fighters want, so that's what we're going to bring."
He said that could happen, "as early as this February. We have our PFL world championship, Black Friday in D.C., so those champions will have a chance to compete against the Bellator champions in those relevant weight classes. 
"Then there will be other amazing fights on that card. We'll debut the property with PFL champions vs. Bellator champions in a global mega-event, first quarter, likely in February."