What is an MMA staredown? Why do fighters do it? When do they take place?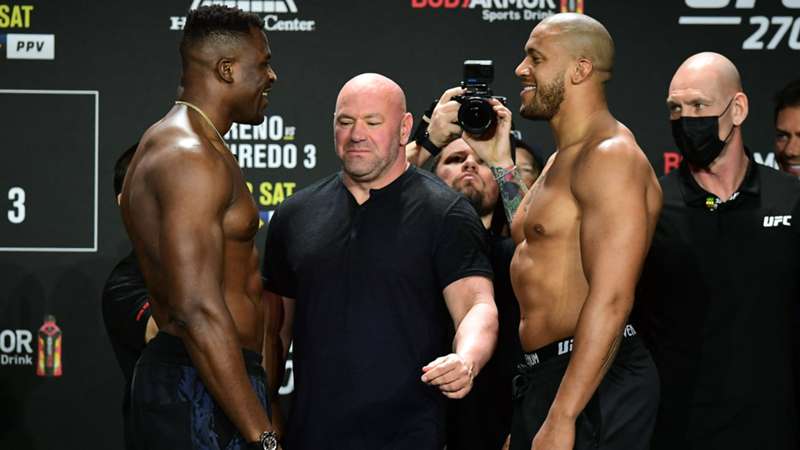 DAZN
One of the highlights of any fight week in the world of MMA are the staredowns between those competing. 
This gives fans that all-iconic moment of both fighters staring into each other's eyes before going head-to-head inside the cage. 
But when do these staredowns take place and why do fighters do it?
DAZN explains all below. 
What is a staredown?
A staredown takes place when the two fighters are brought to the centre of the stage and face one other. 
More often than not they go ahead without any issues, but there are occasions when it can get ugly if there is bad blood between two fighters. 
When do staredowns take place?
The staredowns take place after the press conference and weigh-ins in the build-up to a particular fight.
Why do staredowns take place? 
Staredowns take place to not only generate excitement amongst fans, but to also allow the fighters to try and get a psychological advantage over their opponents.
But while the routine is the same, former MMA fighter Dan Hardy explained that every staredown is different when speaking on The DAZN MMA Show. 
"It's always been an interesting dynamic with staredowns because I always feel like it's different no matter what when you're staring down against someone you know you're about to fight," Hardy said. 
"Fans want to come up and get the staredown picture, I try and give them the same type of intensity so they get that little bit of adrenalin rush, ultimately it's never the same.
"First of all, you need to let them know through your eyes that you're going to absolutely murder them, that's the energy I'm putting into them through my eyes."
With MMA growing in popularity, fighters see it as a chance to showcase their personality and will sometimes do something out of the ordinary in an attempt to get an advantage before fight night, and Hardy was someone who was no stranger to trying something different, in particular at the weigh-ins. 
"Something I used to do at weigh-ins, I often used to wear contact lenses. It's a bit of a shield between me and my opponent's eyes."