Brendan Loughnane shocked by Jesus Pinedo at PFL 4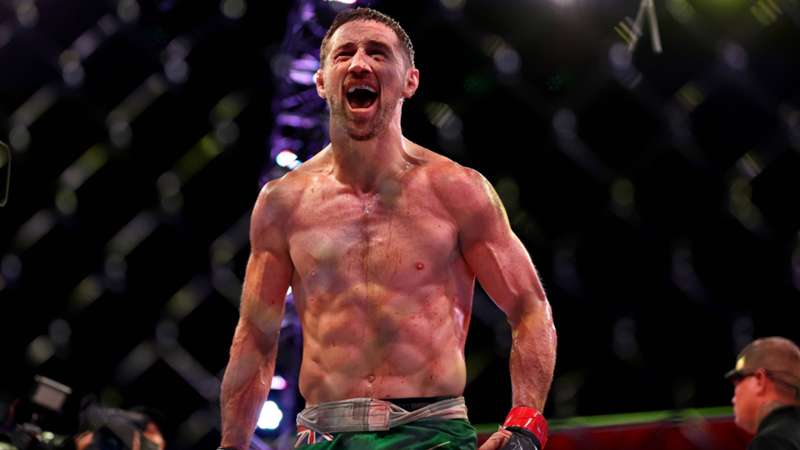 DAZN
Brendan Loughnane suffered a shock defeat against Jesus Pinedo as he missed out on the 2023 featherweight playoffs at PFL4.
The pair headlined the event in Atlanta on Thursday night, with Pineda requiring a quick win and Loughnane needing a victory to progress.
It was 'El Mudo' who emerged victorious just over a minute and a half after the opening bell.
He needed just 94 seconds to execute a knockout, but the pair of them had started furiously from the off and they attempted to land a flurry of blows, with Pinedo showing his speed and movement early on to deliver some punches.
That led the 2022 champion to try to get up close, but that gave him no better chance of success.
The close-range fighting allowed Pinedo to strike with a knee in the clinch that left Loughnane reeling and falling to the canvas.
Pinedo showed no mercy as he pounced on his opponent and set about him with hammerfits, which duly brought the stoppage.
The win for Pinedo takes him into the playoffs for the 2023 featherweight title, and his next fight will be against the No. 1 seed Bubba Jenkins, while Loughnane will have to return next year for another shot at the belt.