Dan Hardy picks his top three must watch prospects at PFL Europe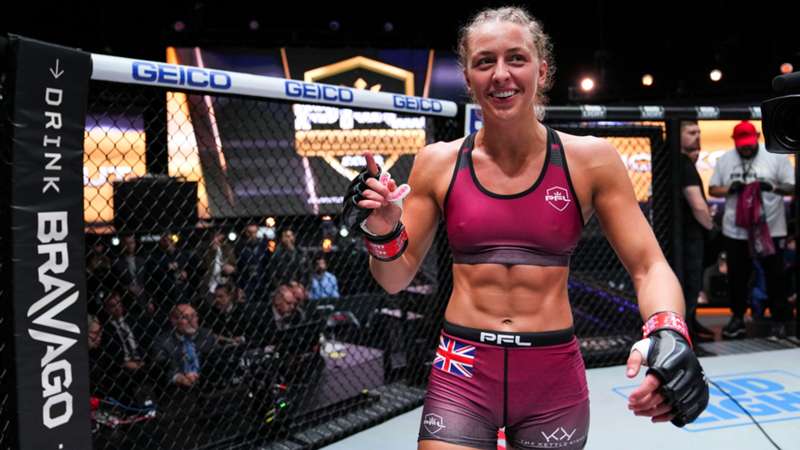 DAZN
A new PFL competition is set to get underway on Saturday when the first PFL Europe event gets underway in Newcastle, England. 
This new tournament will see some of Europe's top MMA prospects compete across a series of events in the hope of earning a PFL contract for the 2024 regular season. 
As expected there are some exciting names set to compete in PFL Europe and Dan Hardy revealed his top three prospects on The DAZN MMA Show, starting off with England's Dominique Wooding. 
Dominique Wooding (9-5-0)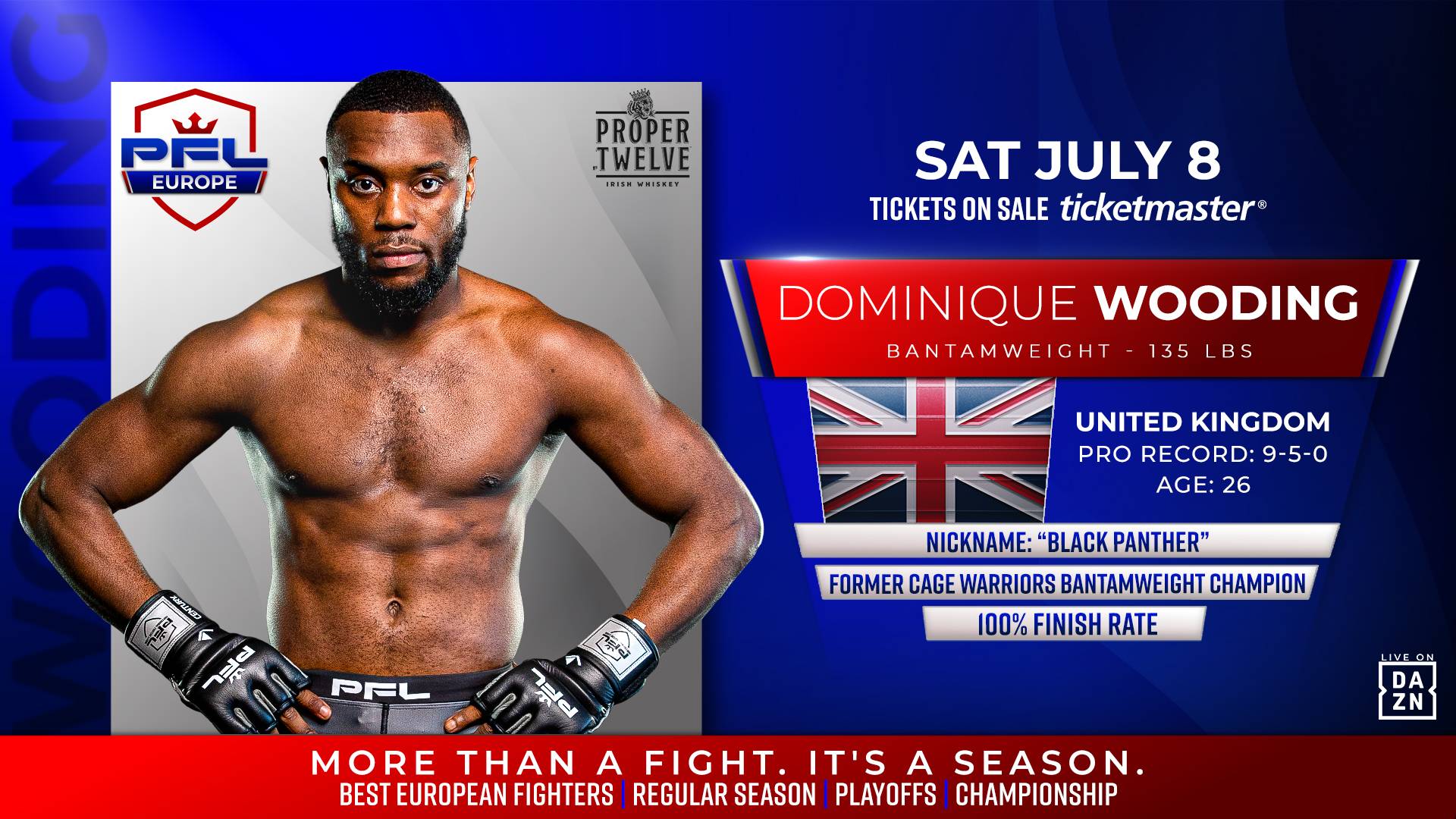 PFL
"A former champion in Cage Warriors, very fast, very skilled striker. Head kick knockouts, flying knee knockouts.
"I had a conversation with him a few weeks ago about his opportunity with the PFL, he feels like this is his time to show people what he's capable of.
"He's had an up and down career, always felt like he was not necessarily treated like the superstar that he feels he is and signing with the PFL, he feels like he's got his opportunity now.
"Honestly, of all the fighters I have seen, he has this presence about him, this calmness within his craft that makes him dangerous for all the bantamweights on the roster."
Simeon Powell (7-0-0)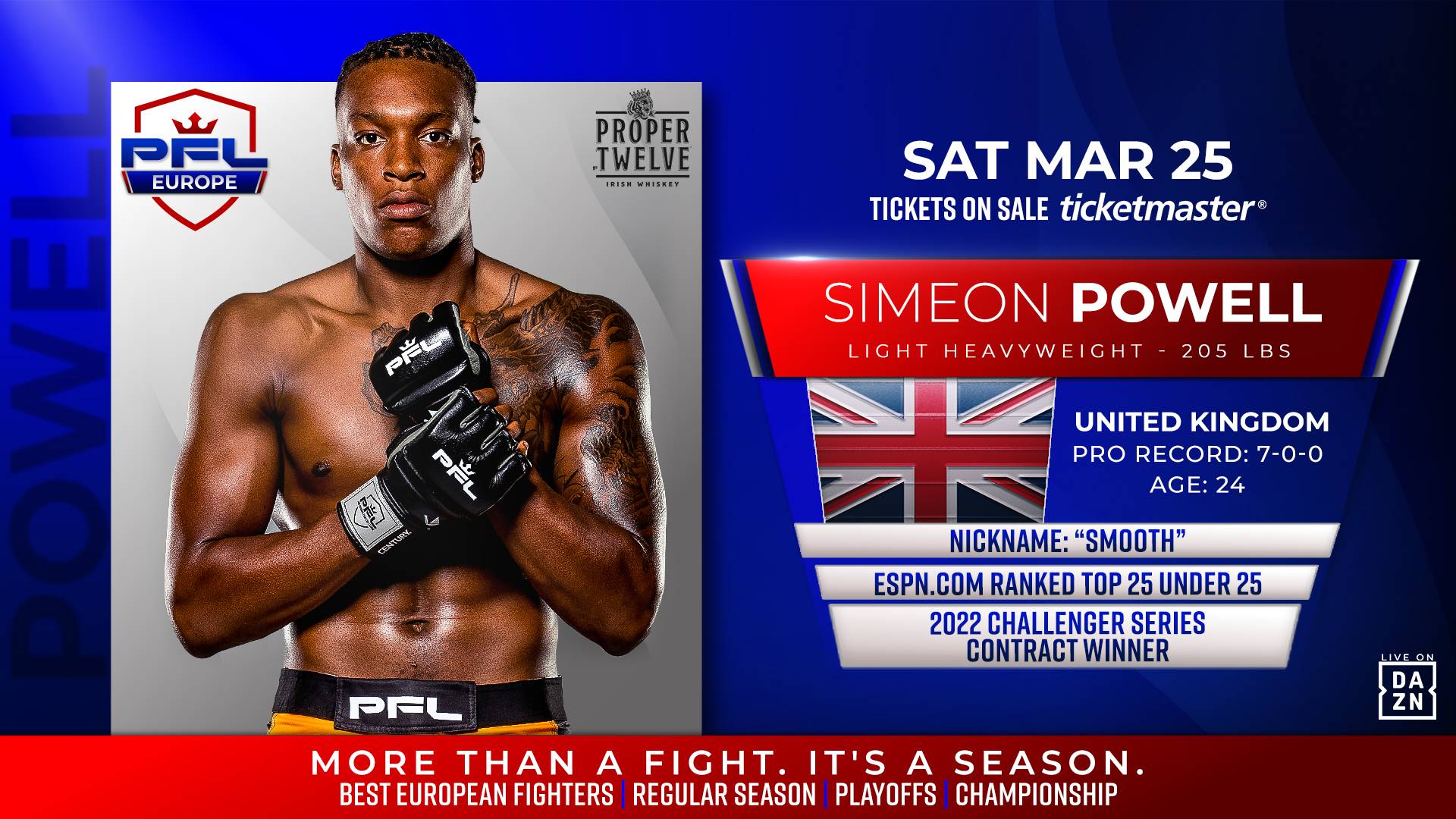 PFL
"He's a smart kid, he knows exactly where he's at in his career so he's putting the work in to make sure that he's continually improving.
"I was watching him sparring a couple of weeks ago down at GB Top Team, he's got Brad Prickett and Ash Grimshaw there, two really good coaches that are making sure he's getting the work in, improving his skills.
"The truth is that he's beating up his sparring partners to the point where they are having to bring more people in from other gyms.
"Most people just can't deal with him. With his height and reach, the tools he's got, his physicality as well as living up to his nickname of 'Smooth'.
"He glides through the air with flying knees like no one I've ever seen of that size, he's a scary individual."
Dakota Ditcheava (7-0-0)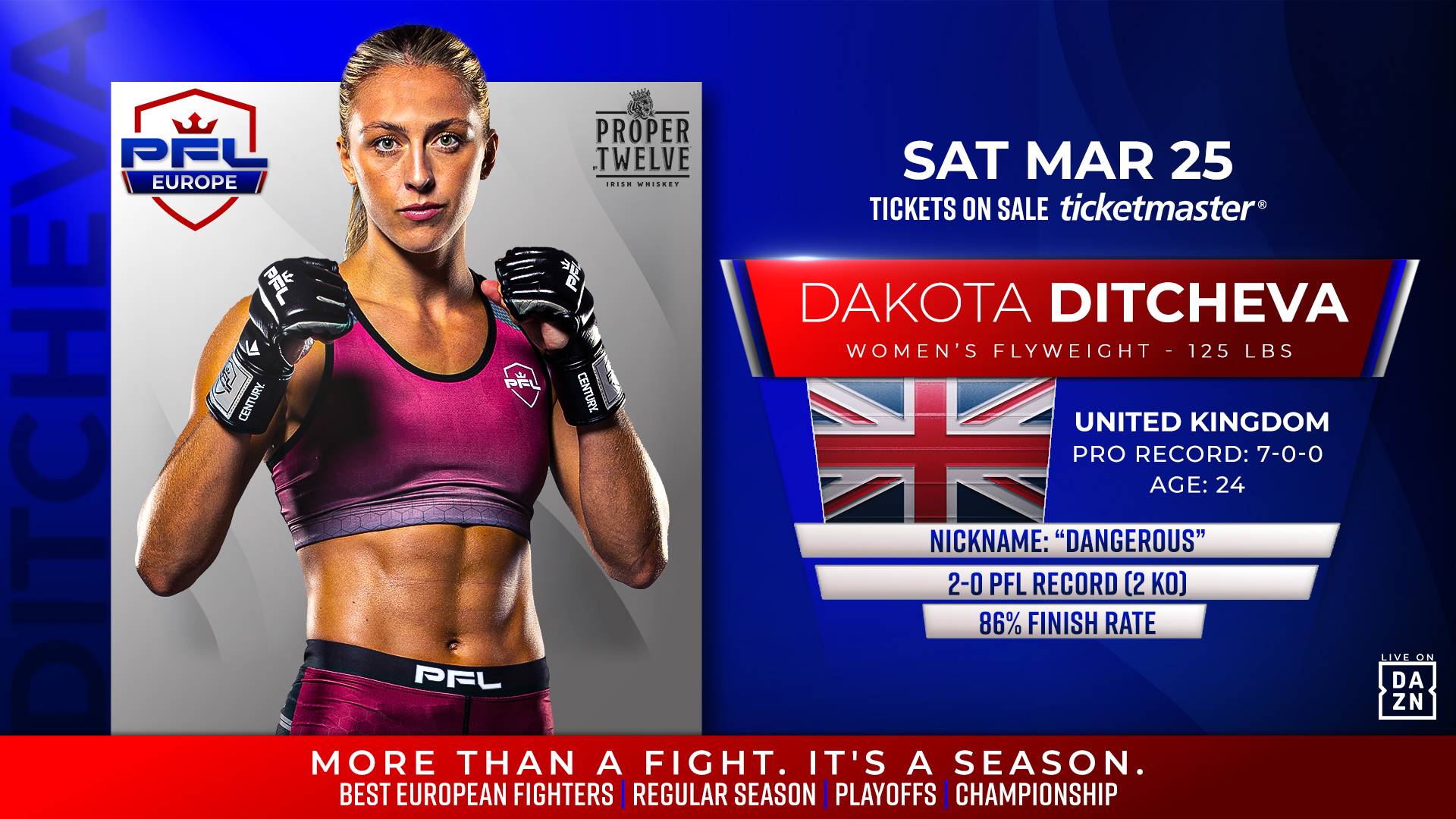 PFL
"I have been speaking to her strength and conditioning coach, this is the first time she has really properly invested herself in S&C for any training camp, that's terrifying because she's manhandling people in the clinch without an S&C foundation.
"From what I'm hearing from her coach, she is progressing very quickly, she is growing into her frame very quickly, I think she's going to be problematic for anybody she faces.
"The way that she flows through her strikes, stitching knees to the body on the end of her combinations, you feel like she is five metres away with her reach and then straightaway she's closed you down and taken your breath away with a knee to the midsection.
"It's beautiful Muay Thai and crossing over to mixed martial arts and being able to apply it in a mixed martial arts setting, it's even more impressive for me."