How to watch PFL and PFL Europe on DAZN: Full list of countries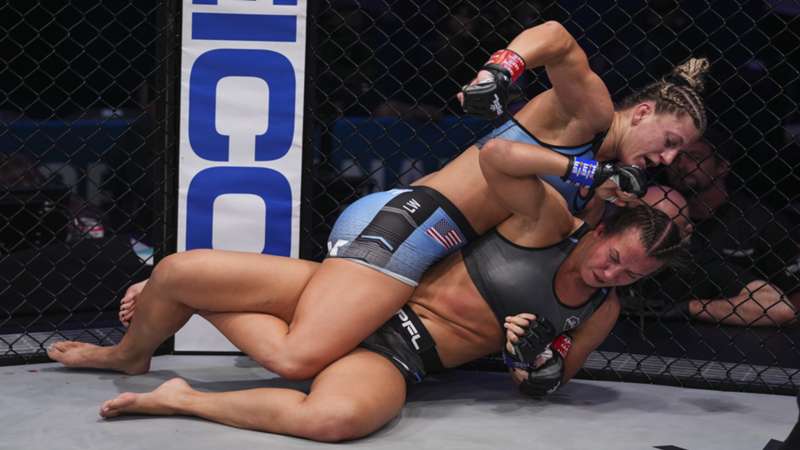 DAZN
The Professional Fighters League (PFL) is the fastest growing company in MMA and features an elite talent roster competing on some of the sport's biggest stages.
This includes the PFL Global League, which culminates in the biggest night in MMA – the PFL World Championship. Additionally, PFL Europe features the top emerging European MMA fighters, the PFL Challenger Series for young up-and-comers, and the PFL PPV Super Fight Division.
The first and only MMA league with a true sports-season format where fighters from around the world compete in a regular season, playoffs and championship, the PFL provides a unique format for one of the world's most popular sports.
Here's where you can watch the PFL on DAZN - use ctrl/command + F to search for your country quickly!
Where to watch main PFL events on DAZN: Full list of countries
Europe
United Kingdom (including all territories), Ireland, Spain, Germany, Italy, Greece, Portugal, Austria, Belgium, Switzerland, Albania, Tajikistan, Andorra, Turkey, Armenia, Turkmenistan, Azerbaijan, Ukraine, Belarus, Uzbekistan, Bulgaria, St Pierre & Miquelon, Czech Republic, Faroe Islands, Georgia, Gibraltar, Greenland, Guernsey, Hungary, Israel, Jersey, Kazakhstan, Kyrgyzstan, Malta, Slovakia, Denmark, Finland, Norway, Sweden, Estonia, Latvia, Lithuania, Netherlands, Poland and Iceland
APAC
Cambodia, Timor, Micronesia, Fiji, Indonesia, Japan, Kiribati, Laos, Macau, Malaysia, Marshall Islands, Mongolia, New Caledonia, New Zealand, Samoa, Singapore, Solomon Islands, Taiwan, Thailand, Vietnam, Philippines
Caribbean
Saint Martin
Where to watch PFL Europe events on DAZN: Full list of countries
Europe
UK (including territories), Ireland, Germany, Austria, Switzerland, Luxembourg, Belgium, France, Portugal, Spain, Greece, Cyprus, Malta, Italy, Turkey, Israel, Albania, Armenia, Czech Republic, Slovakia, Belarus, Ukraine, Slovenia, Iceland, Kazakhstan, Tajikistan, Uzbekistan, Kyrgyzstan, Turkmenistan, Hungary, Georgia, Bulgaria, Denmark, Finland, Norway, Sweden, Estonia, Latvia, Lithuania, Netherlands, Poland and Iceland
APAC
Japan, Cambodia, Laos, Myanmar, Malaysia, Thailand, New Zealand, Brunei, Timor, Indonesia, Singapore, Hong Kong, Macau, Mongolia, Taiwan
Caribbean
Jamaica, Haiti, Anguilla, Antigua and Barbuda, Aruba, The Bahamas, Barbados, Bonaire, British Virgin Islands, Cayman Islands, Curacao, Dominica, Grenada, Guadeloupe, Guyana, Martinique, Montserrat, Navassa Island, Nueva Esparta, Saba, San Andres and Providencia, Saint Barthelemy, Saint Kitts and Nevis, Saint Lucia, Saint Martin, Saint Vincent and the Grenadines, Sint Eustatius, Sint Maarten, Trinidad and Tobago, Turks and Caicos Islands, US Virgin Islands
Americas
Brazil, Mexico