Kubrat Pulev demolishes Frank Mir in Triad Combat fight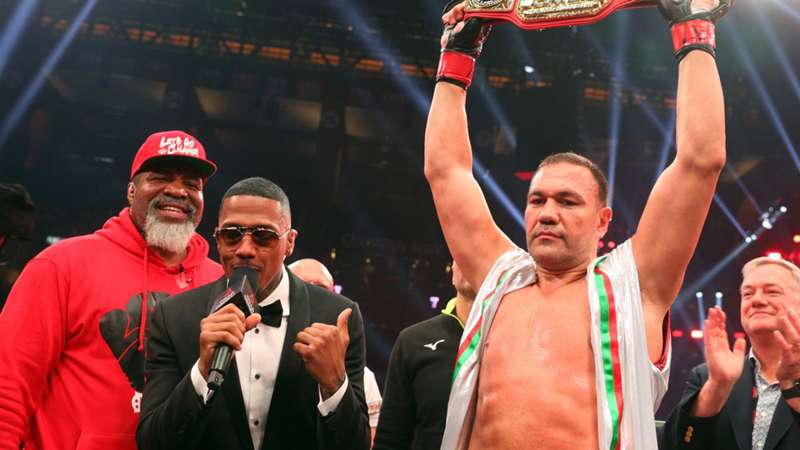 DAZN
Kubrat Pulev stopped Frank Mir in the first round of their Triad Combat Rules fight on Saturday night.
The Bulgarian heavyweight boxer landed a series of heavy blows on his opponent, and after a fierce right, a strong left resulted in Mir wobbling on his feet in the corner, with the referee stepping in to protect the beaten fighter.
Triad Combat Rules allows for both fighters to wear mixed martial arts gloves, with punches and holds both legitimate moves to use by both fighters.
Pulev was last in action at the start of the year when he faced Anthony Joshua as his IBF mandatory challenger, where he was stopped by the now deposed champion.
Mir is a 42-year-old former UFC heavyweight champion, but had little with which to resist his 40-year-old opponent.
Bulgarian Pulev still plans to return to the boxing ring next year after his excursion to the triangle-shaped ring at the Globe Life Field in Arlington, Texas.