Arsenal striker Gabriel Jesus reveals catalyst for Manchester City exit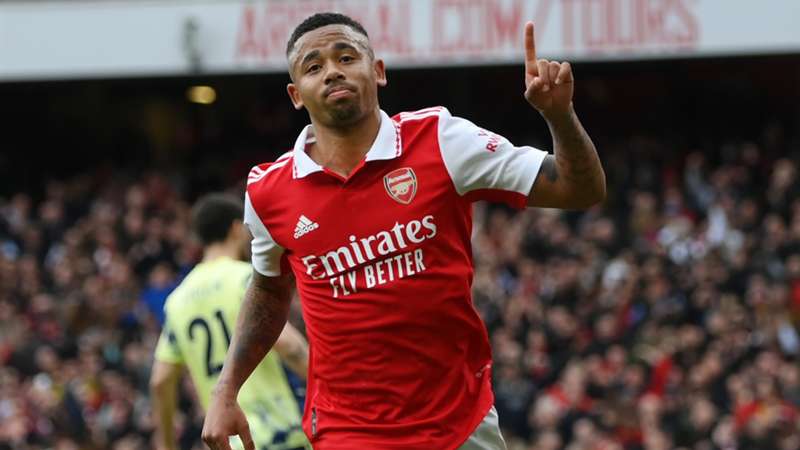 Getty
Gabriel Jesus made a high-profile switch to Arsenal from Manchester City last season, and this week he explained a big reason behind his move.
While traditional thinking would dictate that Jesus was seeking increased playing time due to City's successful summer pursuit of Erling Haaland, the Brazilian actually pointed to a specific incident that led to him looking for a new team.
Jesus went on the Denilson Show, a podcast hosted by his countryman, and said his exclusion from City's starting XI for a UEFA Champions League match against Paris Saint-Germain was what got the ball rolling on his departure from the Pep Guardiola-led side.
"Two hours before the game, he told us the team," Jesus said of Guardiola.
"I didn't even want to eat. I went straight to the room, crying. I called my mother to talk: 'I want to leave'."
City faced PSG twice in the 2021-22 Champions League group stage, with Jesus left out of the starting lineup on both occasions. However, the forward was a second-half substitute in the Nov. 24, 2021 meeting, and he scored the 76th-minute game-winner in a 2-1 victory for the Sky Blues.
Jesus, 26, scored 11 league goals for Arsenal last season to help the London side qualify for the Champions League after a six-year absence from the continental tournament.