What is Roma's UEFA Europa League final record? How many Europa Leagues have Roma won?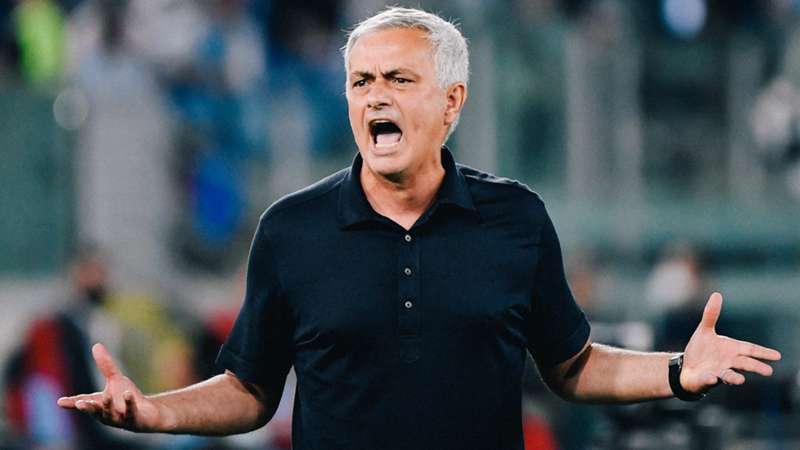 Getty
Jose Mourinho has shown himself to once again be an inspirational and yet potentially difficult coach in his time at AS Roma.
The Portuguese has let it be known that he feels constricted by a lack of transfer funds, suggesting that a Europa League title would be an incredible achievement with the resources he has.
Nonetheless, his captain Lorenzo Pellegrini paid tribute to his boss for his help in getting the team to their second successive European final.
Last season, their Europa Conference League win made Mourinho the first manager to ever lift each of the Champions League, Europa League, and Europa Conference League trophies, leading him to get a tattoo to commemorate his singluar achievement.
That win rewarded Roma with a place in the Europa League, and a win against specialists Sevilla on Wednesday night would see them get a place in the Champions League next season. That could be enough to persuade Mourinho to stay on for another year at the Stadio Olimpico, or he may take it as a sign to leave on a high.
Roma have never quite hit the heights of Juventus or AC Milan, but they still have plenty of honours to their name.
They have three Serie A titles, nine Coppa Italias, and last year's Europa Conference League title. But they are yet to win the Europa League or, indeed, the Champions League. Can Mourinho solve one or both of those?
Roma Europa League final record
First leg, 8 May 1991 - San Siro - Inter Milan 2-0 Roma, Second leg, 22 May 1991 - Stadio Olimpico - Roma 1-0 Inter Milan (Inter Milan win 2-1 on aggregate)
In the first leg of the UEFA Cup, Inter Milan beat Roma 2-0 at the San Siro in front of a crowd of 68,8887. Lothar Matthaus and Nicola Berti scored in the second half for Giovanni Trapattoni's men.
In the return fixture at the Stadio Olimpico, Ottavio Bianchi steered his men to a 1-0 victory courtest of a late strike from Ruggiero Rizzitelli, but it was not enough to secure the aggregate victory in front of 70,901 spectators.