2023-24 UEFA Women's Champions League: Action-packed opening games set up Matchday 2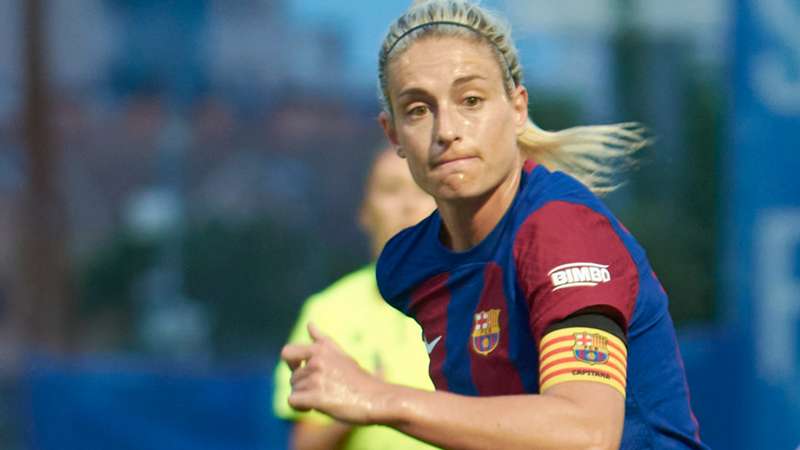 LALIGA
UWCL Matchday 1: A Spectacle of Goals, Controversy, and Shocks
The UEFA Women's Champions League (UWCL) kicked off its group stages with an array of exciting matches, setting the tone for a season of high-octane football. Here's a brief overview of the action-packed Matchday 1:
Group A Highlights
Eintracht Frankfurt's Milestone: The team achieved a significant 2-1 victory away against FC Rosengård, marking a memorable start to their group stage journey.
Barcelona's Dominant Start: Reigning champions Barcelona made a statement with a commanding 5-0 win over SL Benfica at home, featuring a standout performance from Alexia Putellas.
Group B Updates
St Pölten's Home Disappointment: SKN St Pölten couldn't secure a win at home, falling 2-1 to SK Brann.
Lyon's Record-Equalling Win: Lyon showcased their prowess with a 9-0 thrashing of Slavia Praha, with Ada Hegerberg, Kadidiatou Diani, and Eugénie Le Sommer among the scorers.
Group C Surprises
Roma's Resilient Draw: AS Roma exhibited determination in their 2-2 draw against FC Bayern in Germany.
Ajax's Upset Over PSG: In a surprising turn of events, AFC Ajax defeated PSG 2-0, with young Lily Yohannes making her mark in UWCL history.
Group D Shocks and Controversy
Paris FC's Unexpected Defeat: Paris FC faced an unforeseen 2-1 loss at home against BK Häcken.
Chelsea and Real Madrid's Contentious Draw: A 2-2 draw between Chelsea and Real Madrid was marred by controversial officiating decisions.
Looking Ahead: UWCL Matchday 2
As teams regroup and strategize for the next round of matches, here are some key clashes to anticipate:
Group A Anticipation
Barcelona's Next Challenge: Barcelona travel to Frankfurt, aiming to navigate past potential pitfalls against the Eagles.
Rosengård and Benfica's Recovery Mission: Both teams seek to rebound as they face off in Lisbon.
Group B Projections
Brann's Quest for Consistency: SK Brann aims for another victory at home against a determined Slavia Praha.
Lyon's Hunt for Another Big Win: The French giants return home to potentially extend their winning streak against St Pölten.
Group C's Big Match
PSG vs. FC Bayern: A crucial encounter in Paris as both teams aim for their first group stage win this season.
Roma's Challenge Against Ajax: AS Roma brace for a tough match against the surprise package AFC Ajax.
Group D's Key Battles
BK Häcken's Aspiration for Continuity: The Swedish side hope to secure another win against visiting Real Madrid.
Chelsea's Pursuit of Victory: Chelsea FC are set to rectify their campaign with a win at home against Paris FC.
Don't miss any of these thrilling encounters. Stay updated with all the UWCL action on DAZN.com and the DAZN Women's Football YouTube channel.