Alexandra Popp explains how Wolfsburg can beat Barcelona in UWCL final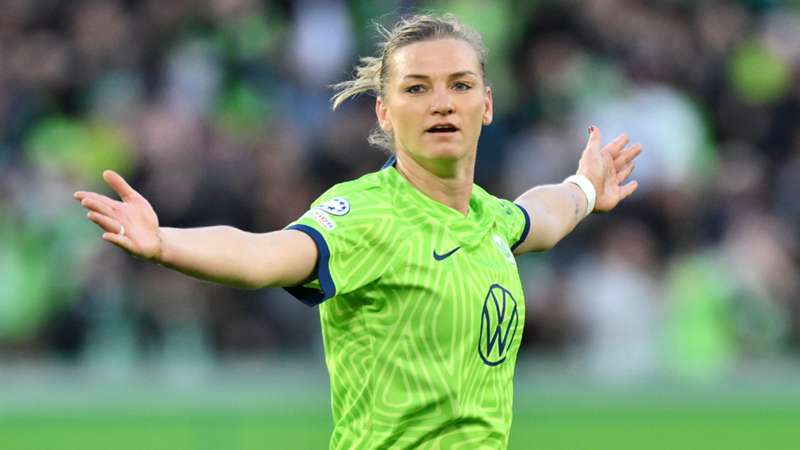 Getty
Wolfsburg captain Alexandra Popp believes her team can overcome Barcelona when the two teams meet in Saturday's UEFA Women's Champions League Final live on DAZN. 
Popp returned from injury for the semi-final second leg against Arsenal earlier this month and played a crucial role, scoring in a 3-2 win at the Emirates Stadium which helped Wolfsburg triumph 5-4 on aggregate to reach this season's final in Eindhoven. 
Now Popp and the rest of the Wolfsburg side will be reunited with Barcelona, who knocked out the German outfit in last season's semi-finals. 
The first leg at the Camp Nou saw Wolfsburg thrashed 5-1, before winning the second leg in Germany 2-0, but this was in vain with Barcelona advancing 5-3 on aggregate. 
While that experience in the first leg was one which shocked Popp and her fellow teammates, she believes that were still plenty of positives to take from how the team played in the second leg. 
"Like I said, in the first leg we were fully overwhelmed, we just have to admit that. It went nothing like we imagined," Popp told DAZN.
"But in the second leg, in our stadium, one could see what was possible."
It's not just last season's expolits which fill Popp with confidence however, Wolfsburg's performances as of late in the eyes of Popp could prove vital if the team were to overcome Barcelona this coming weekend. 
"One could also what was possible from how we played this season. Bayern showed us [when they beat Barcelona], and in our semi-final you could see it," Popp continued. 
"I think you have to have a good gameplan, the right gameplan, to be able to play against them [Barcelona].
"I think the fact that we had really hard games, for example against PSG. But I think we noticed that, when it really matters, when there is a lot of pressure, the team functions at its best and I think that is a big, big plus that we have within the team."
Fans can watch this season's UWCL final between Barcelona and Wolfsburg on the DAZN Football YouTube channel for free.