Barcelona mount huge comeback to overcome Wolfsburg in UWCL final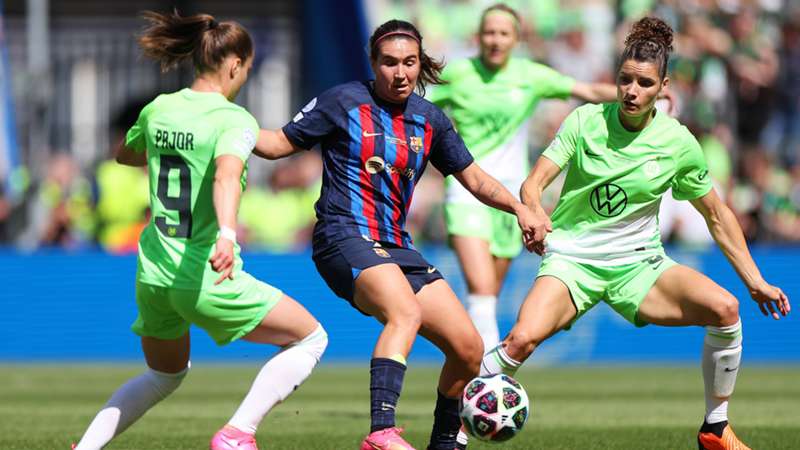 DAZN
Barcelona are this season's UEFA Women's Champions League winners after mounting a memorable comeback against Wolfsburg. 
The Spanish side reached last season's final, but were beaten 3-1 by Lyon and it looked like a similar script was set to be written in Eindhoven. 
An early goal from Ewa Pajor put Wolfsburg ahead, but those watching would not have thought the German outfit were 1-0 up. 
Barcelona increased the pressure and produced numerous chances, but Wolfsburg held firm. Then out of nowhere, a Pajor corner was met by Wolfsburg captain Alexandra Popp in the 37th minute who headed her team further into the lead. 
After halftime, Barcelona came out with a purpose as they looked to avoid UWCL final heartache once more and they were rewarded when Patri Guijarro pulled one back for her side three minutes into the second half. 
This filled the one-time European champions with a huge amount of confidence as they levelled the score two minutes later, once again through Guijarro. 
With the Barcelona fans in full voice, the team were spurred on and they took the lead in the 70th minute through Fridolina Rolfo.
As the clock ticked down towards full time, Wolfsburg tried to find a breakthrough to force the game into extra time, but to no avail and it was Barcelona who were crowned champions of Europe for a second time.