Bruno Fernandes explains why Erik ten Hag gives him protection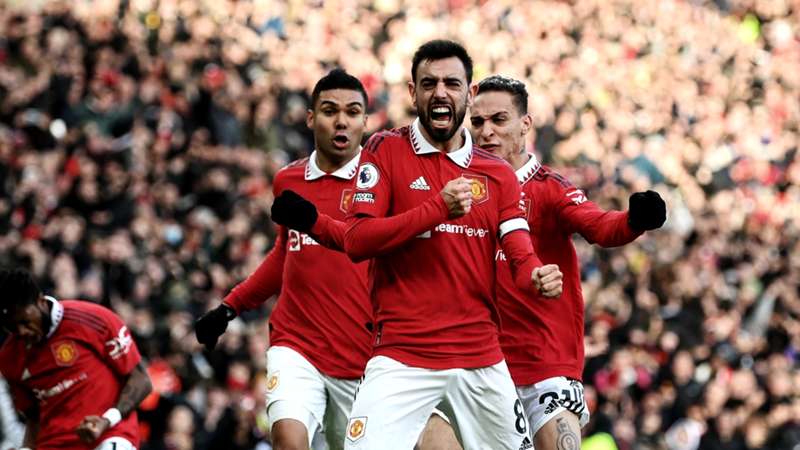 DAZN
Manchester United midfielder Bruno Fernandes has praised manager Erik ten Hag, and revealed why the Dutchman sometimes protects him from criticism.
During a 7-0 defeat to Liverpool earlier in the season, Fernandes appeared to come into contact with an assistant referee. Some observers said that he should not be allowed to captain United again, but aimd heavy criticism, Ten Hag stuck by his occasional captain.
Speaking to the BBC, Fernandes discussed their relationship.
"I'm aware that he's really happy with the way I train, the way I play, the way I show my emotions and the way I show my passion for the game," said Fernandes.
"He knows I care. That's why probably sometimes it makes you do some things that you should not do."
However, he stated that the trust was a two-way street, with Ten Hag looking for something in return.
"But I will never do anything to make the team look bad, make my team-mates look bad, or something that is not good for the team. He knows that, so that's why it protects me.
"I think that's good because he shows you the respect, he shows you the protection, but always with the demands behind that because obviously when you protect someone you want them to give you some back, so he can have his reasons to protect you."
The Portuguese international also said that Ten Hag has had to meet him in his office to go over the way he acts.
Fernandes added: "He has called me to his office two or three times and said 'look, we have to change this, we have to change this, I think you could do it in a different way'. We had many conversations this season."