Chelsea's long contracts are very risky, says Pat Nevin: 'Nobody knows how well it'll work'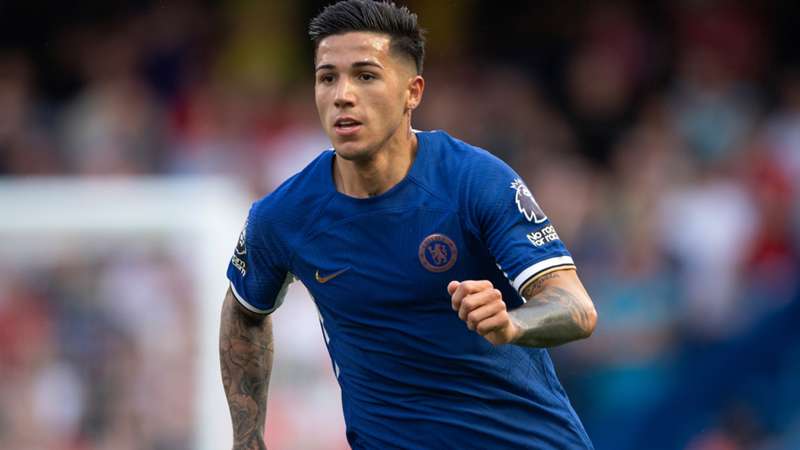 Getty Images
Under Todd Boehly's ownership, Chelsea's transfer strategy has drawn a lot of interested eyeballs.
The team have begun signing young players to longer contracts than are normally seen in football — Enzo Fernandez, Mykhailo Mudryk and Moises Caicedo all signed with the Premier League club for at least eight seasons upon confirmation of their respective nine-figure transfers this year. The idea is to spread the cost of the players over a longer term, but the inherent risks of inking such long deals are obvious, according to former Chelsea player and Motherwell executive Pat Nevin.
"Chelsea's long contracts are very interesting," Nevin told OLBG. If I'm wearing my chief executive hat, as I did at Motherwell, you'll find that everyone does this concept - but usually for four years, a maximum five.
"In theory, you're amortising the cost of players over time. For example, if you sign a £100 million player, it'll cost you £25million for four years.
"The reason why you don't often see long-term contracts is that careers themselves aren't long. There are a million dangers with any player. Just look at Paul Pogba, £89million, and he left for nothing.
"The same goes for (Romelu) Lukaku. Even international players who've won World Cups can fail to work.
"Chelsea are now doing the same thing with young players in the hope that they'll improve, increase in value, and then you can sell them at a profit or at least a good percentage."
While Nevin expressed doubts in the strategy, he also stressed that he's intrigued by the potential of it. 
"It's fine in theory, but nobody knows how well it'll work. It's a risky concept.
"If it works, it's phenomenal, but it can't work for every player. If every club did this, it'd be a disaster.
"It'll never be 100% successful, but if you've got a player locked in on a long contract and he improves, it'll make sense.
"If, however, human nature kicks in and you sign someone who isn't playing and make them a multi-millionaire, then he won't want to leave. We've all seen it.
"You've got to be certain that these young players will work. It's probably the most risky strategy I've ever seen at a top-level football club in England.
"My other team, Everton, are an example of what can go wrong. Over £700 million was spent and look at them now. If you get it wrong, you'll be in massive trouble. 
"I have to say I'm enjoying watching the Chelsea experiment as a bystander though."