Another chapter in the storied rivalry between Manchester United and Liverpool goes down this weekend — one that could easily be subtitled "Cristiano Ronaldo vs. Mohamed Salah".
Ronaldo burst onto the big stage as a Red Devil during the 2000s before going on to play for Real Madrid and Juventus. Salah, meanwhile, has been one of the best in the world over the last four campaigns.
However CR7's return to Old Trafford for one last spell in England has put the two on collision course both on Sunday and in terms of who will be centre stage in the league this season.
So, we took this opportunity to ask two of our DAZN publishing staff which of the two would eventually be remembered as the bigger legend based purely on their achievements at English clubs.
Here's what they had to say.
Alex Netherton: Ronaldo will remain out of Salah's reach
Mohammed Salah has both the time and the ability to outstrip Cristiano Ronaldo's Premier League achievements, and to do so would be perhaps his most impressive personal achievement.
The bald facts, though, are this. When Ronaldo was in his first stint at United, he had to deal with an excellent Chelsea side and a briefly threatening effort from Liverpool under Rafael Benitez. But it was not as demanding a task as it is now, for all the brilliance he contributed in terms of the sheer number of goals, and the decisive nature of them.
Ronaldo also stood out in the last great United team. With the exception of Wayne Rooney, there was nobody in the front six who could match him for ability. Salah might be well ahead of James Milner, for example, but he is ably assisted by Sadio Mane, Diogo Jota and Roberto Firmino. With the quality of Thiago, Andy Robertson and Trent Alexander-Arnold, one could argue that they are a better offensive team than Ronaldo's first-era United were, even if they are defensively worse.
Ronaldo has three Premier Leagues and one Champions League to his name. To come close to that, Salah will need to hope that his Liverpool side can emerge as the consistently best side over at least the next two years. The key question that emerges is whether the Egyptian can maintain his standards into his thirties in the same way Ronaldo did at Real Madrid - for two key reasons. Ronaldo was only getting started when he was at United and became even better at Real.
That was enough for him to make the difference in the league for United, and during European campaigns. Given such achievements when Salah is at least relatively better, and in his peak, at Liverpool, perhaps Ronaldo's trophies should be given more due.
There is also one wildcard consideration to take into account. It appears unlikely with Ole Gunnar Solskjaer at the helm, but were Antonio Conte or Zinedine Zidane to rock up in Manchester to replace the Norwegian, then it is not entirely unimaginable that Ronaldo, by virtue of his remarkable longevity, could add one last major trophy to his resume before leaving England for a second time.
Chris Walker: Salah is already the best in the world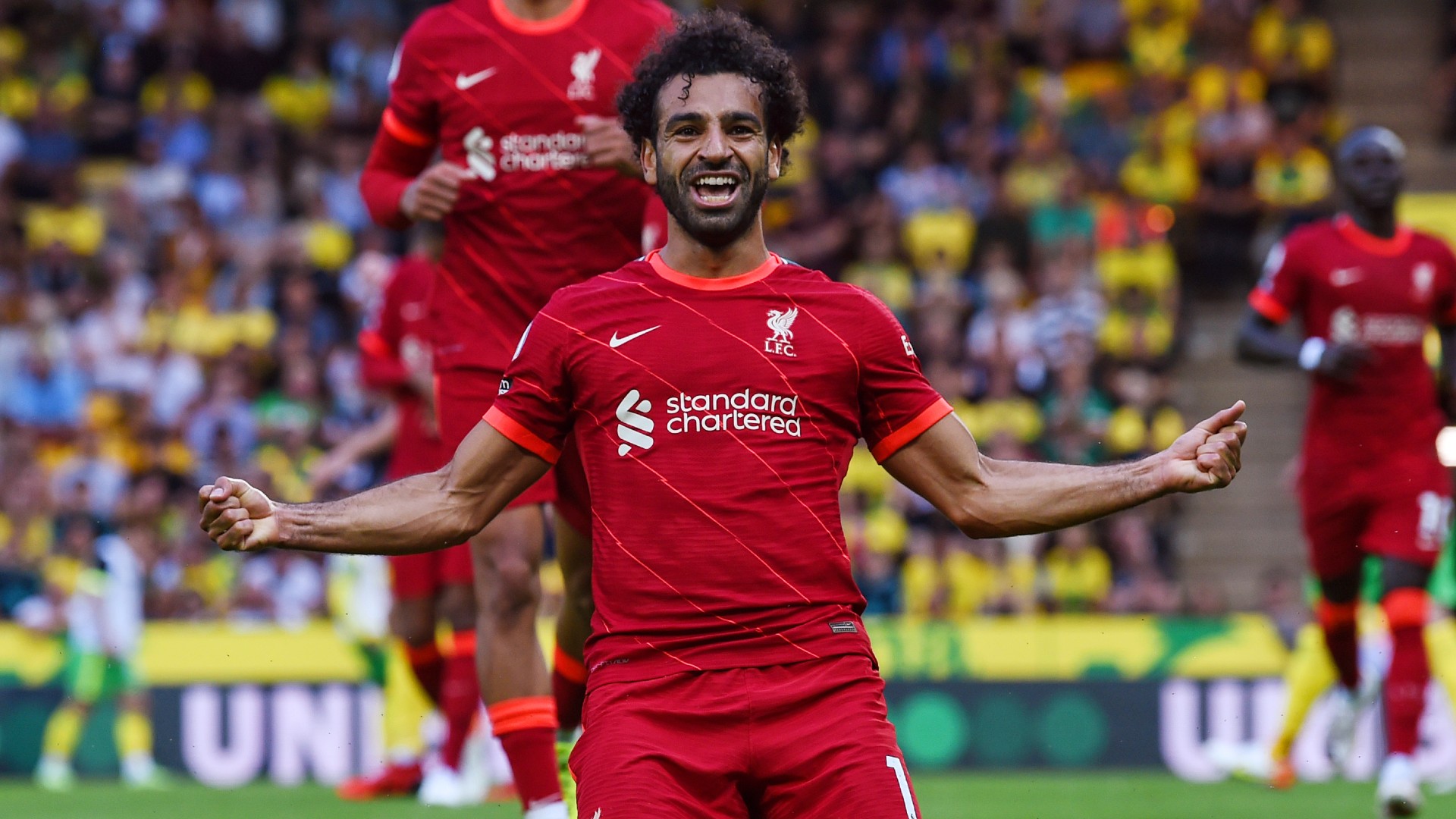 With conversations focused on whether Mohamed Salah is the best Premier League player gathering pace in recent months, it begs the question why this discussion has taken so long to get started. 
Since arriving at Anfield in the summer of 2017 following a decent spell at Roma, few expected the Egyptian winger, a huge flop at Chelsea just a couple of years earlier, to have such an impact. In three goal packed years, Salah took Liverpool from being a side content with Champions League qualification to a team that ruled the world. 
As well as collecting a host of team honours, Salah has also racked up multiple individual awards that have seen him top scoring charts in England as well as receiving the recognition of his peers at end of season gala nights.  
Competing with the likes of Kevin De Bruyne, Bruno Fernandes, and now Cristiano Ronaldo, Salah has stepped up a level in 2021 and his performances have made elite defenders look painfully mediocre. 
In his four and a bit seasons at Liverpool, Salah has been the club's leading scorer in every single campaign. With a proud history that features monumental goalscorers like Ian Rush, Robbie Fowler, and Michael Owen, Salah has demonstrated that he's equal to all those before him, if not better in most cases.  
If he signs a new contract at Liverpool, then the records of his predecessors have a fair chance of coming his way. 
In the 2021/2022 season, Salah's wonderful displays have finally seen authoritative voices on the game mention him as the world's best players.  
Liverpool's impressive start, at home and abroad, has been dominated by Salah and his recent goals against Manchester City and Watford, two of so many already this campaign, further highlight why Salah is currently the world's best player and, on his way, to being arguably the finest attacker the Premier League has ever seen.