Former Manchester United captain explains why Harry Maguire should leave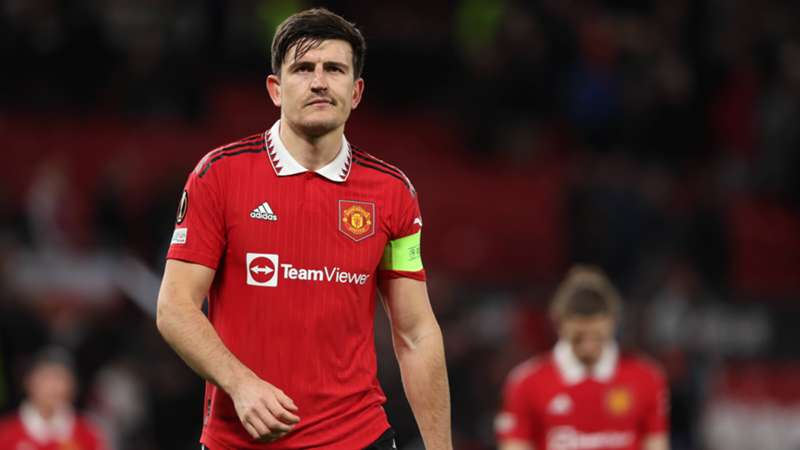 DAZN
Former Manchester United captain Steve Bruce believes that Harry Maguire should leave the club.
Maguire was stripped of the captaincy by manager Erik ten Hag in the summer to be replaced by Bruno Fernandes, and it appears that the Dutchman is ready to favour 35-year-old Jonny Evans over the England centre-back, having brought him in on a free transfer from Leicester City.
The club accepted an offer from West Ham to sell the 30-year-old but Maguire ultimately decided to remain at Old Trafford to fight for his place.
When Raphael Varane, Lisandro Lopez, Victor Lindelof and Evans are all fit there seems little chance that Maguire will get regular minutes, and speaking to William Hill, Bruce said that the situation he finds himself in is unprecedented.
"I think the abuse of Harry Maguire has gotten to a level that I don't think any of us have ever seen before," he said. "He's always the subject of frustration from Manchester United supporters whenever he makes a mistake. I wonder sometimes whether it is England supporters, but I can't remember a time when he's ever let England down – in fact, I think he's always done particularly well.
"It seems to be that everywhere he's going – maybe because he is getting stick so much at Old Trafford – that every ground is replicating it. It borders on ridicule, and I don't like that."
That situation is why Bruce thinks Maguire should have taken the chance to go elsewhere.
"I thought when he had the opportunity to go to West Ham that it might have been the answer for him," he said. "It was a different environment for him to start again, go and play, and be valued. He handles the ball immaculately, he's good in both boxes, and he's a very decent player.
"I nearly rang him in the summer because I know him from my time managing him at Hull City. I personally think that I would have moved on because once the manager has showed his cards and made it clear that you won't be playing then you need to move on. He needs to go and find his career again and he needs to feel respected. I thought with David Moyes in charge at West Ham that it would have been a really good fit."