Jurgen Klopp's expectations of Liverpool fans for Alexis Mac Allister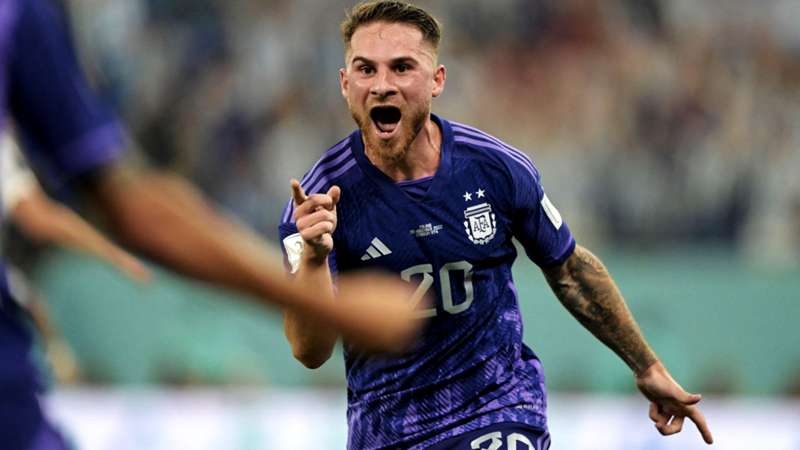 (C)Getty Images
Liverpool managerJurgen Klopp has said what he expects from the club's fans as they prepare to welcome Alexis Mac Allister.
The 24-year-old World Cup winner has joined from Brighton for a fee of around £35-55 million, depending on various add-ons, according to multiple reports.
Klopp told Liverpool's official website that he was pleased to make such as signing.
"We are adding a very talented, very smart, very technically skilled boy to our squad and this is super news, really it is," he said. "I do not think the football world needs me to say too much about Alexis' qualities because they are already pretty well known but it is clear that he is someone who can play in a number of positions in the midfield and is an all-rounder, I would say.
"He is calm and composed and someone with proper game intelligence. Of course, he is a player we have known about for a long time and I have watched him grow from a young boy coming into the Premier League to a man who helped his country win the World Cup. That is quite a journey.
"My admiration and respect for what Brighton are doing is well known and Alexis has been a part of the journey that they have been on in becoming one of the toughest and best sides in the Premier League."
Klopp added: "I'm really happy his next steps will now be with us and we get to work with a player who is already excellent and experienced, but also has so much more to come given he is just 24 years old.
"He is just as excited to be joining and working with us and that already makes it a good partnership, but there is no pressure on him. He is still so young, so it is obvious he will only improve and our job is to help him take the next steps.
"I'm grateful to everyone at the club who helped make this transfer happen and I am sure I speak for everyone here when I say I cannot wait to start working with Alexis."
Klopp then said he anticipated that Liverpool's fans would send Mac Allister words of encouragement long before his debut.
He said: "It will be a bit of time before he is able to play at Anfield in front of our fans but in this modern world I am sure he will see how our supporters will welcome him to the Liverpool family when he looks at his phone today and sees the messages online. They will make him feel at home straight away. I have no doubt about that."