AEW star Ricky Starks: 'I deserve' to be in the ring with CM Punk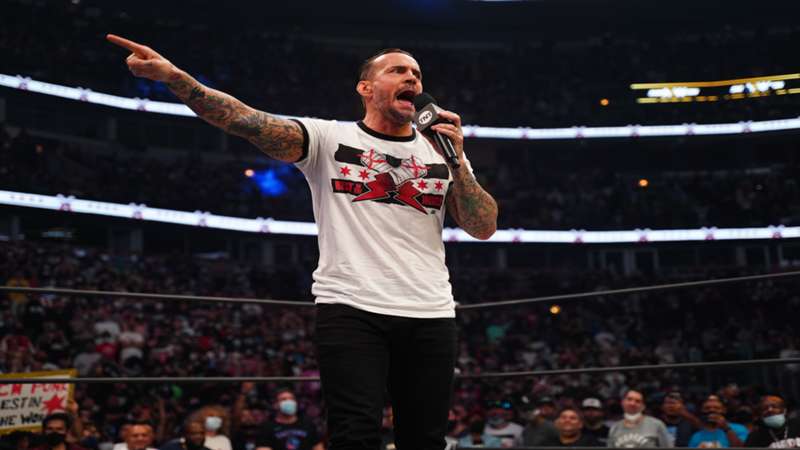 DAZN
After winning the 2023 Owen Hart Foundation Men's Tournament, Ricky Starks is on top of the world.
Starks defeated Juice Robinson and Powerhouse Hobbs to advance to the final, where he faced down and beat CM Punk to become the tournament champion. The victory was a confidence boost for Starks, who showed that he could hang with one of the biggest stars in the business.
Speaking to DAZN's Steven Muehlhausen, Starks said that he relishes the challenges of going up against top-level talent.
"It means a lot," Starks said. "I think I've gone on record even way before [the Owen Hart Tournament] to say like, 'Hey, I deserve to be in the ring with someone like CM Punk.' I deserve it. I don't care what anyone says.
"Whatever I say that I deserve, I damn well deserve it. And the thing is, iron sharpens iron right? So why would I want to be in the ring with someone that's just as good as I am? Why wouldn't I want to be in the ring with someone that's better than me?
"Why wouldn't I want to be on the mic against somebody that could destroy me? I like the challenge of that.
"If I fail, I fail but at least I tried and I know how to get better from that."
Starks notes that he's already proven himself against the top stars in AEW, naming MJF and Chris Jericho as the names he has tangled with in the past. It's a level he wishes to stay at, as Starks feels it's the only way he'll be able to improve.
"That's how I've always been able to get better at anything. I need to be tested. I need to be challenged," he said. "I'm proving it again, that I can hold my own, and as they say it's sink or swim.
"I feel like I've been swimming, especially when it comes to the mic and going up against [Punk]. I've gone up against Max, I have gone up against Jericho.
"Like to me I don't need to prove myself in that regard. Now it's about proving myself in terms of being the man."
As another wrestling legend often said, to be the man, you have to beat the man. And Starks already has a victory over Punk and could grab another one on Saturday on AEW: Collision, when the men are scheduled to once again meet in the ring.
It's an opportunity that Starks is not downplaying.
"Punk is a future Hall of Famer. He is the last of a true superstar that we have in wrestling," Starks stated frankly.
"I don't look at it as anything other than I'm going in there and I'm going to give the best version of myself that I know possible."