Did Will Ospreay just confirm the first fight at Forbidden Door?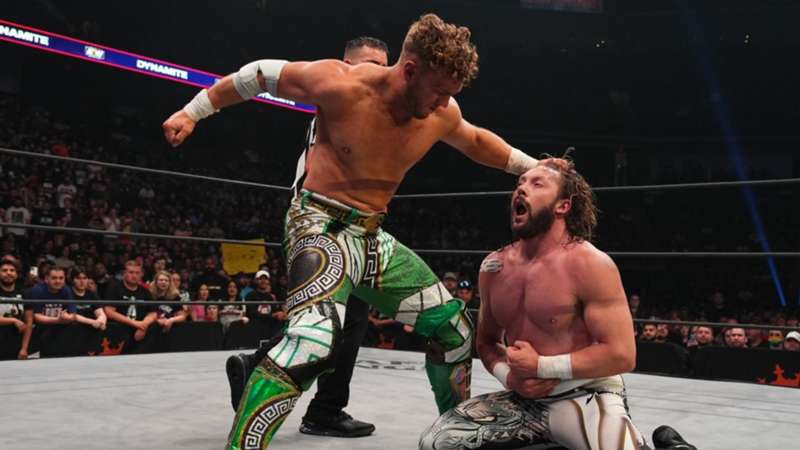 DAZN
Forbidden Door is just three weeks away and now it appears that the first fight might have been confirmed at AEW's Dominion show.
Forbidden Door is a hugely anticipated rerun of the first event between AEW and the Japanese wrestling franchise, New Japan Pro-Wrestling (NJPW).
It will take place on June 25 at the Scotiabank Arena, in Toronto, Ontario in Canada. Viewers in some regions can watch AEW on DAZN (check here for details).
While Forbidden Door is still some way away with more action to come in AEW's regular shows, it does seem that the groundwork is being laid for another spectacular event.
In the first match at Dominion, Will Ospreay defeated Lance Archer in the final to become the number one contender to fight Kenny Omega.
Omega holds the IWGP United States heavyweight championship, and appears to be in the sights of Ospreay.
After beating Archer, he took the microphone and told the crowd that he would be gunning for Omega in his home country, saying the event would be 'Ospreay vs. Canada.'
The pair fought their first match on January 4 at the Toyko Dome, with Omega claiming the victory in one of the best fights of the year so far, so a rematch would definitely be welcome.
While the fight is yet to be confirmed on the card, there could be many more fights introduced for the huge clash in Canada.