How many championships/titles has CM Punk won? Full list of career titles and accomplishments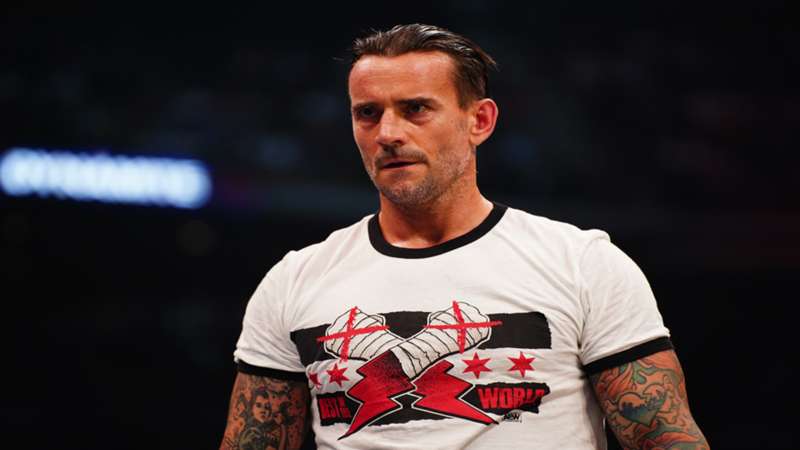 DAZN
CM Punk's run from independent wrestler to one of the world's best wrestlers has been something of a journey. 
Here, DAZN looks at the career accomplishments of Chicago's favourite wrestling son. 
Who is CM Punk? 
Initially a backyard wrestler, Phil Brooks, the real name of CM Punk, decided he wanted to be a serious professional wrestler and soon acquired coaching from Ace Steel.  
After enjoying success in IWA Mid-South, Punk made the switch to Ring of Honor in 2002 unaware that the independent wrestling upstart was about to become a big deal. 
Following a successful spell in ROH where Punk eventually became the company's world champion, the Chicago man signed a contract with WWE.  
It was a natural progression for Punk after several legendary battles with the likes of Samoa Joe, Raven, and Austin Aries. Punk believed he was ready for the biggest stage in pro wrestling, and he had the chance to prove it in WWE. 
Originally finding his feet in OVW and ECW, two smaller brands owned by WWE at the time and essentially developmental companies, Punk hit a big victory at Wrestlemania 24 as he won the Money in the Bank ladder match.  
Later that year, Punk cashed in his briefcase against Edge to become world heavyweight champion. 
Although his first run with the gold wasn't memorable, Punk refused to go away as he looked to prove to everyone that he belonged in the main event spot.  
Through numerous angles including the hyping of his straight edge persona and being 'The Nexus' leader, Punk finally found his calling in the summer of 2011 as he launched a vicious attack on Vince McMahon. 
Punk's 'voice of the voiceless' gimmick helped get him over in a big way with the crowd and following many excellent battles with John Cena and HHH, Punk appeared to be on his way to superstardom.  
A lengthy title reign that was eventually ended by The Rock at the 2013 Royal Rumble didn't hurt Punk but a year later, he was gone from WWE. 
Absent from wrestling for seven years, Punk signed with AEW in 2021 and immediately returned to a prominent position on the card.  
A superb feud with MJF was the platform for Punk to push on and defeat Adam Page for the AEW title but injuries kept him side-lined for the bulk of 2022 before he returned to defeat Jon Moxley to become champion again. Currently injured again, it's unknown what the future holds for CM Punk. 
What championships has CM Punk held in wrestling? 
All Elite Wrestling  
AEW World Championship (2 times) 
Independent Wrestling Association Mid-South  
IWA Mid-South Heavyweight Championship (5 times) 
IWA Mid-South Light Heavyweight Championship (2 times) 
International Wrestling Cartel 
IWC World Heavyweight Championship (1 time) 
Mid-American Wrestling 
Mid-American Wrestling Heavyweight Championship (1 time) 
Mid-American Heavyweight Championship Tournament (2001) 
NWA Cyberspace  
NWA Cyberspace Tag Team Championship (1 time) – with Julio Dinero 
Ohio Valley Wrestling  
OVW Heavyweight Championship (1 time) 
OVW Southern Tag Team Championship (1 time) – with Seth Skyfire 
OVW Television Championship (1 time) 
Revolution Championship Wrestling  
RCW Championship (1 time) 
Ring of Honor 
ROH World Championship (1 time) 
ROH Tag Team Championship (2 times) – with Colt Cabana 
ROH Hall of Fame (class of 2022) 
St. Paul Championship Wrestling/Steel Domain Wrestling  
SPCW Northern States Light Heavyweight Championship (2 times) 
SPCE Northern States Light Heavyweight Championship Tournament (2000) 
World Wrestling Entertainment / WWE  
ECW Championship (1 time) 
World Heavyweight Championship (3 times) 
World Tag Team Championship (1 time) – with Kofi Kingston 
WWE Championship (2 times) 
WWE Intercontinental Championship (1 time) 
Money in the Bank (2008, 2009)