How many Super Bowls have the Dallas Cowboys won? List of championships, appearances, last Super Bowl win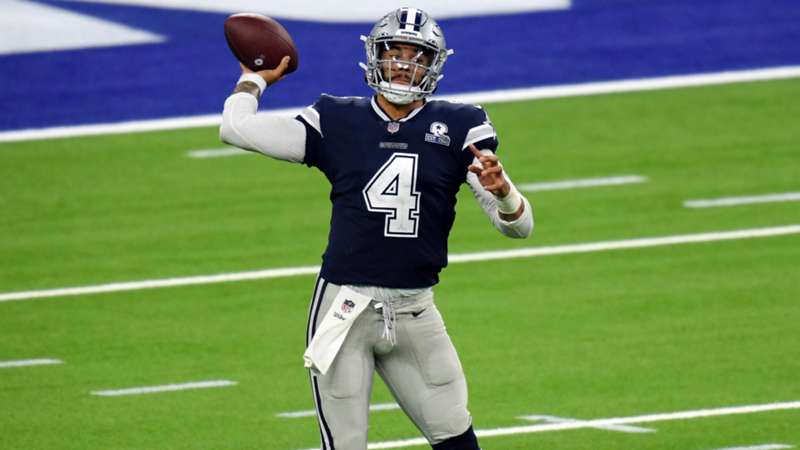 Getty
The Dallas Cowboys have enjoyed success few teams in the NFL can relate to.
The Cowboys joined the NFL in 1960, becoming the most southern team in the league, and like most new franchises struggled in their first few seasons. It did not take long before a dramatic uptick in form though as the Cowboys made the play-offs every year from 1966 to 1973 and won their first Super Bowl in 1971 in an emphatic win over the Miami Dolphins.
Another Super Bowl followed six years later before the Cowboys' dominance faded in 1982, and so started a nine-year stretch in which Dallas only reached the post-season twice.
But as the 1980s came to an end, life under new owner Jerry Jones was about to begin, and under head coaches Jimmy Johnson and Barry Switzer, the Cowboys were crowned Super Bowl champions three times in four years in the early 1990s.
Only two teams have lifted the Super Bowl on more occasions than the Cowboys, but it has been a long time since Dallas fans have enjoyed watching their team compete in the showpiece event.
Exactly how successful have the Cowboys been? DAZN finds out below. 
Dallas Cowboys Super Bowl appearances
The Cowboys have appeared in the Super Bowl on eight occasions.
| | | |
| --- | --- | --- |
| Date | Game | Result |
| January 17, 1971 | Super Bowl V | Baltimore Colts 16-13 Dallas Cowboys |
| January 16, 1972 | Super Bowl VI | Dallas Cowboys 24-3 Miami Dolphins |
| January 18, 1976 | Super Bowl X | Pittsburgh Steelers 21-17 Dallas Cowboys |
| January 15, 1978 | Super Bowl XII | Dallas Cowboys 27-10 Denver Broncos |
| January 21, 1979 | Super Bowl XIII | Pittsburgh Steelers 35-31 Dallas Cowboys |
| January 31, 1993 | Super Bowl XXVII | Dallas Cowboys 52-17 Buffalo Bills |
| January 30, 1994 | Super Bowl XXVIII | Dallas Cowboys 30-13 Buffalo Bills |
| January 28, 1996 | Super Bowl XXX | Dallas Cowboys 27-17 Pittsburgh Steelers |
How many Super Bowls have the Dallas Cowboys won? 
The Dallas Cowboys have won the Super Bowl on five occasions, the same number as the San Francisco 49ers, just one less than the New England Patriots and Pittsburgh Steelers who hold the record of six.
When was the last Dallas Cowboys Super Bowl win?
The Cowboys last won the Super Bowl in 1996.
DAZN will deliver the NFL Game Pass International service from the 2023 season across the world (except the U.S. and China), find out more  here .