How many Super Bowls have the Denver Broncos won? List of championships, appearances, last Super Bowl win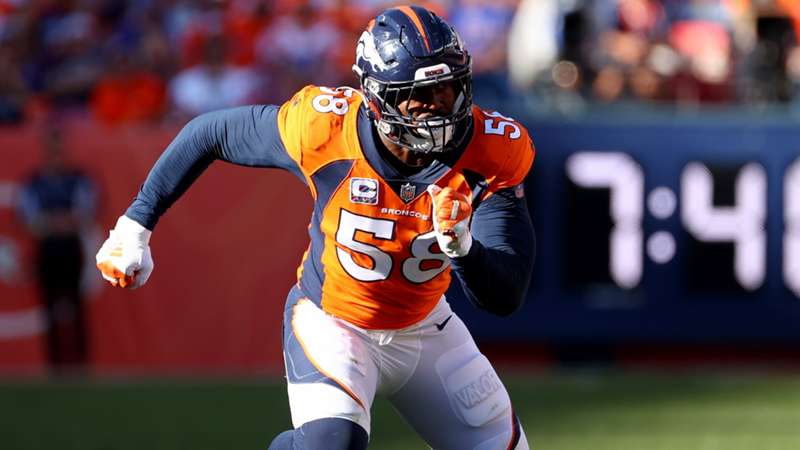 Getty
The Denver Broncos have enjoyed their success over the years, but not without their fair share of heartbreak.
The Mile High outfit have reached eight Super Bowls, joint second most along with Pittsburgh Steelers and Dallas Cowboys. However, the Broncos have been victorious on half the number of occasions as the Steelers, and two fewer than the Cowboys.
The Broncos joined the NFL in 1960, the same year as the Cowboys, and it was Dallas who they would meet in their first Super Bowl 18 years later. That game is famous for all the wrong reasons if you are a Broncos fan, as quarterback Craig Morton threw four interceptions and finished with a passer rating of 0.0 before being replaced by Norris Weese.
Remarkably, considering Morton's performance, that Super Bowl defeat was by a small margin compared to some of the Broncos' other appearances. Denver reached three Super Bowls in four seasons between 1987 and 1990, but lost all three by a combined 96-point margin.
The Broncos finally put their Super Bowl jinx behind them in 1998 and 1999 as the great John Elway led Denver to their first two championships.
Another disappointment followed in 2014 against the Seahawks, but Denver's most recent appearance in a Super Bowl was a winning one thanks in large part to a standout defensive performance from now-Buffalo Bills linebacker Von Miller.
Exactly how successful have the Broncos been? DAZN finds out below. 
Denver Broncos Super Bowl appearances
The Broncos have appeared in the Super Bowl on eight occasions.
| | | |
| --- | --- | --- |
| Date | Game | Result |
| January 15, 1978 | Super Bowl XII | Dallas Cowboys 27-10 Denver Broncos |
| January 25, 1987 | Super Bowl XXI | New York Giants 39-20 Denver Broncos |
| January 31, 1988 | Super Bowl XXII | Washington Redskins 42-10 Denver Broncos |
| January 28, 1990 | Super Bowl XXIV | San Francisco 49ers 55-10 Denver Broncos |
| January 25, 1998 | Super Bowl XXXII | Denver Broncos 31-24 Green Bay Packers |
| January 31, 1999 | Super Bowl XXXIII | Denver Broncos 34-19 Atlanta Falcons |
| February 2, 2014 | Super Bowl XLVIII | Seattle Seahawks 43-8 Denver Broncos |
| February 7, 2016 | Super Bowl 50 | Denver Broncos 24-10 Carolina Panthers |
How many Super Bowls have the Denver Broncos won? 
The Denver Broncos have won the Super Bowl on a total of three occasions, losing five others. Only the New England Patriots have lost as many Super Bowls, and they have reached three more.
When was the last Denver Broncos Super Bowl win?
The Broncos last won the Super Bowl in 2016 at Levi's Stadium in California against the Carolina Panthers.
DAZN will deliver the NFL Game Pass International service from the 2023 season across the world (except the U.S. and China), find out more here.