Paul vs. Askren results: Jake Paul starches Ben Askren in under two minutes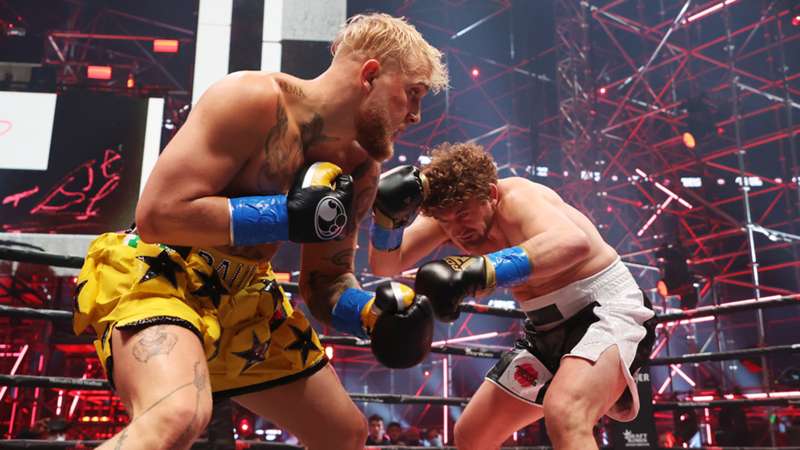 DAZN
The biggest mystery about Jake Paul heading into his fight with Ben Askren on Saturday night was whether he could defeat a combat sports fighter.

In a card filled with more musical performances than matches — thanks to Justin Bieber, Snoop Dogg, and Ice Cube — Paul ended the unusual fight card in devastating fashion by knocking out Askren at the 1:59 mark of the first round, live from the Mercedes-Benz Stadium in Atlanta.
"This is the craziest moment of my life," Paul said in his post-fight interview. "I told y'all I was gonna do it in the first round. I told y'all I'm a real fighter. I don't know how many times I gotta prove myself that this is for real."
After being led out by a robot to the ring, Paul got straight down to business. The 24-year-old pumped the jab and worked the body to let Askren know that he wouldn't go right for the jugular. Askren landed a right hand to remind Paul that he wasn't going to just lay down for him.

Paul started getting into a rhythm when he connected on a crisp left followed by a right hand. The social media star snapped a jab and then blistered Askren with a right hand that sent the retired MMA fighter face-first to the canvas.
Askren took the mandatory eight count and made it back to his feet. Paul rushed in, but the referee sent him back to the corner. That gave Askren a few more seconds to gather himself so he could continue.
However, the referee waved the fight off to Askren's chagrin, and Paul jumped up on the turnbuckle with an explosion of fireworks. Askren left the ring immediately, upset with the early stoppage.

Paul is now 3-0 with three knockouts. But did Paul quiet the critics?

To be taken seriously, Paul's going to need to face a legitimate fighter and not someone who isn't a competent striker. You can see he has some skills, and the dedication is there, but the jury will be out on Paul until he does that. 
Here is what happened at Jake Paul vs. Ben Askren.