Tony Bellew names the strategy that will be one fighter's downfall when Anthony Joshua faces Dillian Whyte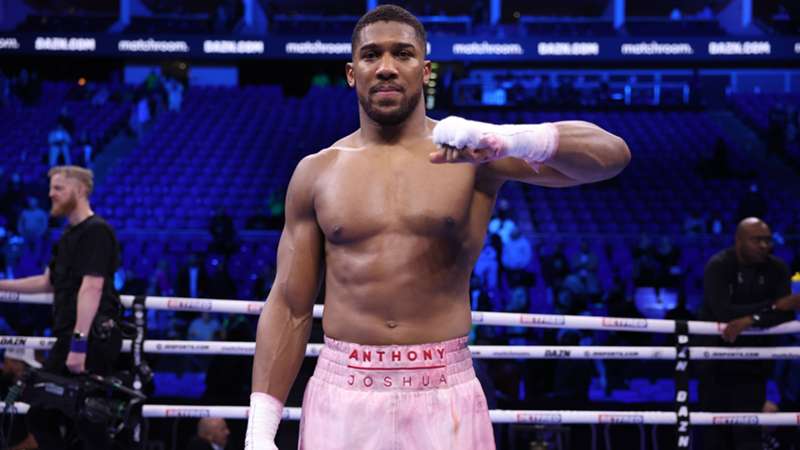 DAZN
Anthony Joshua and Dillian Whyte have plenty of history together, but August 12 could be the last part of this heavyweight story because I've got absolutely no idea where the loser goes. It's a big fight for British boxing, it's a big fight for the heavyweight division, and whoever comes out of this one with the win will be in a superb position to push forward for a huge fight. 
This rivalry goes back many years but there's never been a battle between the pair when there is so much riding on the outcome. Back in 2009 when both were amateurs coming up in the sport, it was pretty much pride they were fighting for. Dillian got the win that night, but Joshua would learn plenty from it as he pushed on to have a brilliant career in the amateurs. 
In 2015, I was on the undercard to their terrific heavyweight battle, but this was a scrap that was at British title level, and you still felt like there was plenty more to come from both men. That's proven to be the case as both have been at the highest platform for a very long time now, but with both now in a position where they desperately need a major win to remind everyone just how good they are, everything is on the line for both men. 
The last couple of years have been extremely harsh on both men inside the ring. Joshua's battles with Oleksandr Usyk have prompted him to make huge changes to his team but his belief still remains. Whyte had to wait years for his world title shot against Tyson Fury and when that moment arrived, he didn't capitalise. I said at the time he froze on the big occasion because he's a much better fighter but freezing here against 'AJ' could spell the end of his career. 
Over the last few months, we've got to see how good each man remains as they both went in the ring with the same man. Jermaine Franklin came over from America with solid enough credentials and although he gave Whyte a decent argument, he was well outclassed by Joshua in his next fight. Franklin's reputation went up in both contests, but it didn't tell us everything we really want to know about Joshua and Dillian. August 12 will tell us that. 
The fact these two go back years inside the ring means that we'll get the best possible versions on the night, and both will know exactly what's at stake. Some questions were asked of both men after their respective battles with Franklin, but everything will be answered here because this is two fighters who won't give an inch on the night because of their long history and because of what lies in front of them. 
As it stands, Joshua must start the favourite. He holds a stoppage win over Whyte in the professional game and he knows he can hurt him when the time comes. The Whyte we didn't see against Fury is what I expect to see next month but does that version play into Joshua's hands? I've always said that Joshua is better when opponents come to him. That's how I see Whyte approaching the fight and I believe it could be his downfall.