Billy Joe Saunders: I'd rather go out with my pulse stopped than take a knee like Daniel Dubois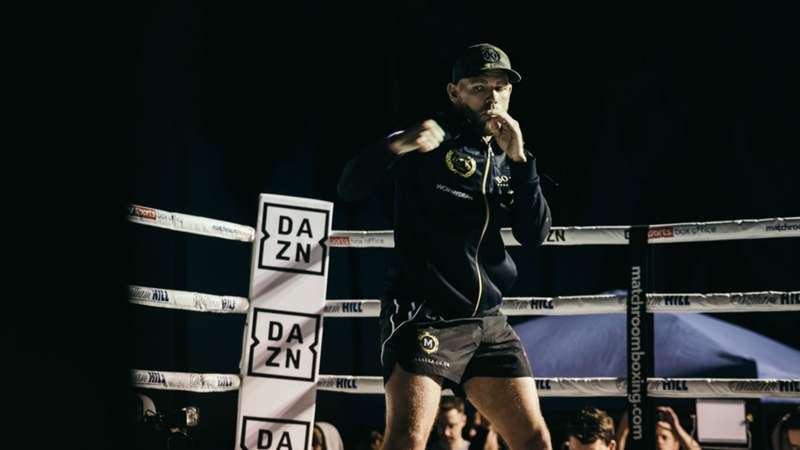 DAZN
Billy Joe Saunders has claimed that he would never concede a fight in the same way that Daniel Dubois did at the weekend against Joe Joyce.
Dubois suffered an orbital fracture and suspected nerve damage after repeated jabs from eventual victor Joyce, and took a knee to lose to a count after receiving a final blow to a swollen left eye.
Several boxers have suggested that Dubois quit the match and have questioned his commitment to boxing, and Saunders made it clear that he believed he would never do the same.
Speaking to the Ak and Barak Show, Saunders said: "Fighters get in that ring and we know what's on the line.
"Every fighter needs to understand and the fans need to understand that. In the past, we've seen a lot of tragedies in boxing, deaths in the ring.
"Before I go on one knee I'd like to go out on my back with my pulse stopped."
The WBO super middleweight champion refused to condemn Dubois specifically for his decision but compared the actions with the actions of legends.
"Everyone has their own thought process in the ring and what went on in the ring I don't know. He obviously felt he could not continue.
"You look at the greats, the eyes, the face, we get through that. That's the path in life we choose for a living. We punch people in the face and get punched in the face.
"If my two eye sockets were broken, my jaw was broken, my teeth were out, my nose was smashed, my brain was beaten, I was not stopping until I was knocked out or worse.
"I don't agree with a man taking the knee and letting the ref count him out."