WBA (Super), WBC and The Ring super-middleweight champion Saul 'Canelo' Alvarez defends his newly-acquired belts for the first time on Saturday in Miami, just two months after picking them up.
Canelo outpointed Callum Smith in a dominant display in December to enter the champions' enclosure at 168lbs, and if he can defeat mandatory challenger Avni Yildirim as expected he can move on to an attempt at unifying the division.
WBO champion Billy Joe Saunders and IBF kingpin Caleb Plant are both undefeated and will relish the opportunity to stop Alvarez's scintilating run, but first the Mexican star must not only make a statement against his Turkish adversary but do so without picking up even a minor injury that would leave a Cinco de Mayo fight night up in the air.
Here are the latest odds and expert predictions for Canelo vs. Yildirim.
Canelo Alvarez vs. Avni Yildirim odds
Canelo:  -5000
Yildirim:  +1200
Draw:  +3300
(All odds via BetMGM) 
BetMGM  unsurprisingly has Canelo as the overwhelming favorite to win. As of Thursday, he comes in at -5000. That means you'd need to bet $5000 just to win $100. Meanwhile Yildirim is available at +1200, which means you'll take home $1200 if you bet $100 and he pulls off the upset.
Canelo has only ever been defeated as a professional by the legendary Floyd Mayweather, a result that took place way back in 2013. The Mexican is now at his physical peak and arguably his optimal weight class, and although Yildirim has earned a fair title shot, his resume isn't particularly dazzling and his two career losses came in his two most challenging encounters to date.
More Alvarez vs. Yildirim odds
Will the fight go the distance?
Method of victory
Canelo by KO/TKO/DQ:   -1600
Canelo by decision :  +800
Yildirim by KO/TKO/DQ or submission:   +3300
Yildirim by decision:   +1800
Special offer
Sign up to BetMGM here and place a risk-free bet to earn a free DAZN subscription
Canelo Alvarez vs. Avni Yildirim predictions
Here are the expert predictions for Canelo vs. Yildirim, which airs live Saturday Feb. 27 on DAZN worldwide and on TV Azteca in Mexico. You can watch The Ak & Barak Show on DAZN every evening, Monday to Friday at 10 p.m. ET.
Barak Bess: Yildirim won't last the distance with Canelo
"You're asking me how this fight's gonna play out? First of all, you gotta judge a man by his resume, so who has Avni Yildirim fought? He got knocked out by Chris Eubank Jr in three rounds. He also fought a very good fighter, former two-time champ, in Anthony Dirrell. That fight was stopped in the 10th round but on one judge's scorecard, Avni was winning. So he's not green, he's a good fighter. But there's levels to this and if I was homeland security I'd say Yildirim is a low level threat while Canelo is a severe threat. So can Yildirim last 12 rounds? I don't know which round it happens, but I don't think he does."
Akin "Ak" Reyes: Knockout - it ends within six rounds
"There's no question in my mind that Canelo comes out on top. Now, boxing is the theatre of the unexpected so there's no telling what could happen, but highly unlikely. I feel Canelo wants to make a serious statement. I think he goes to the body early and looks for a stoppage.This fight does not go the distance and I feel it ends within six rounds. Canelo won't get the credit he deserves because of the opponent, but he will beat Avni Yildirim."
Sergio Mora: A similar result to 'GGG' Golovkin's last fight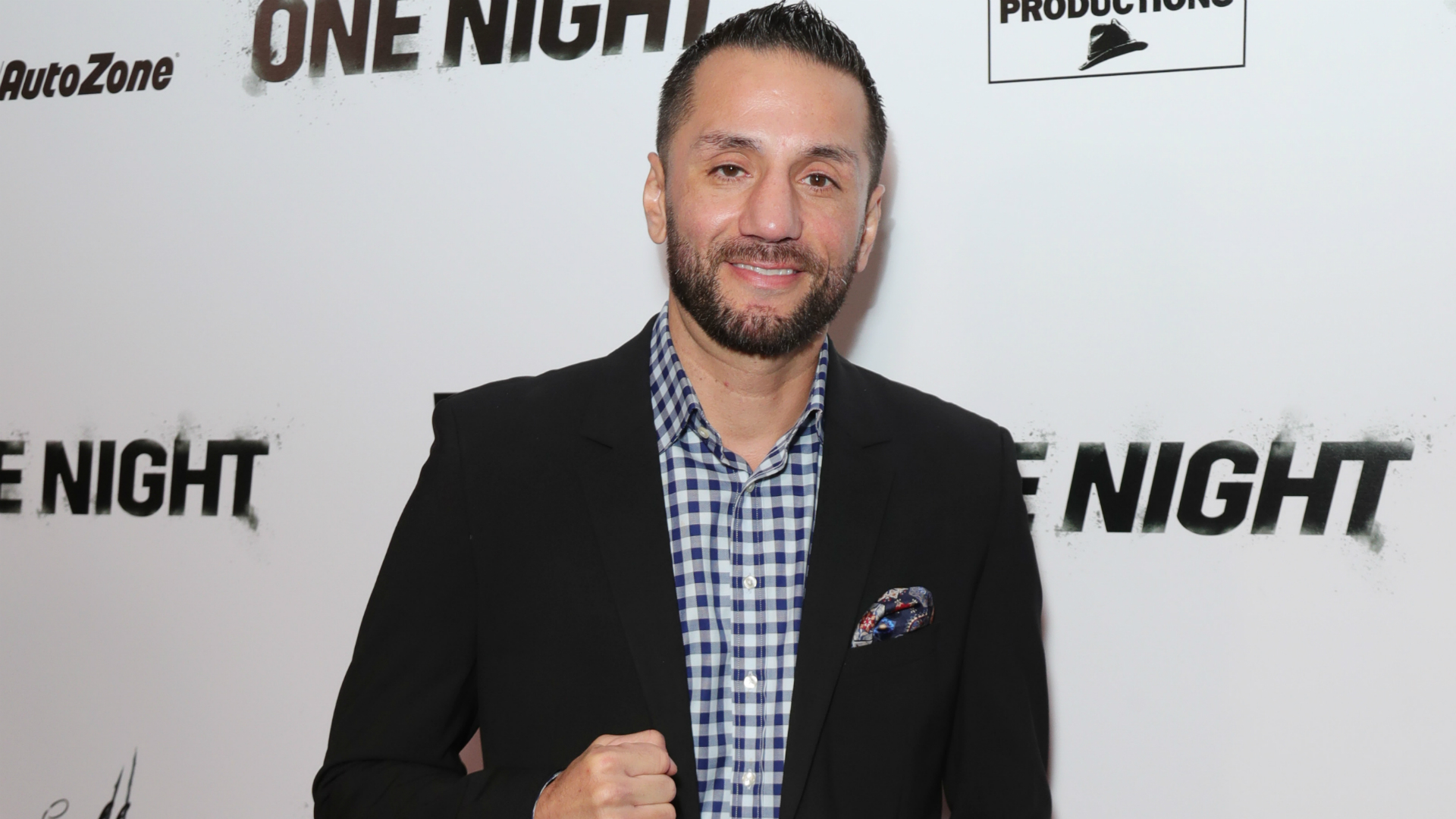 "Look, I respect Avni Yildirim and he's got Joel Diaz in his corner. He's been training hard, and it's the opportunity of a lifetime for him. And he's confident: he feels he can beat the number one fighter on the planet. But there are levels to this game and I just don't think he is fast enough, strong enough or punches hard enough. I see him getting stopped as soon as Canelo lands something big. Yildirim, if he practices what he preaches, is going to go out on his shield and he will fight back but I just don't see him doing so past the middle rounds. I think Yildirim is to Canelo what Szeremeta was to Golovkin, and that's a stay-busy fight."
Chris Mannix: Yildirim will revert to type
"No question there is a big talent gap between Canelo and Yildirim. So, the only question is how this fight will end. I think Canelo is going to get a knockout. Joel Diaz said that he has trained Yildirim differently for this fight and that he's going to attack from different angles. But ultimately, the bout will become a firefight and Avni will revert back to what he knows. When that happens, I think he will put himself in a position to get knocked out."
Keith Idec: He couldn't handle Eubank, won't handle Canelo
"Yeah, I think Canelo will win this fight by knockout. He's too big, too strong, too skilled and has an incredible chin. Yildirim is a tough guy and he will come forward but I think that will be his downfall. I don't think the fight lasts more than five or six rounds. Canelo is a tall order for anyone in boxing and Yildirim isn't a top five fighter at 168lbs. He'll be there to be hit, he isn't the best defensive fighter and he's been blown out before against Eubank Jr. I don't know that Canelo will get him out there that quick, but he will get him out there in short order."