Dillian Whyte faces consequences if he loses to Jermaine Franklin, explains Eddie Hearn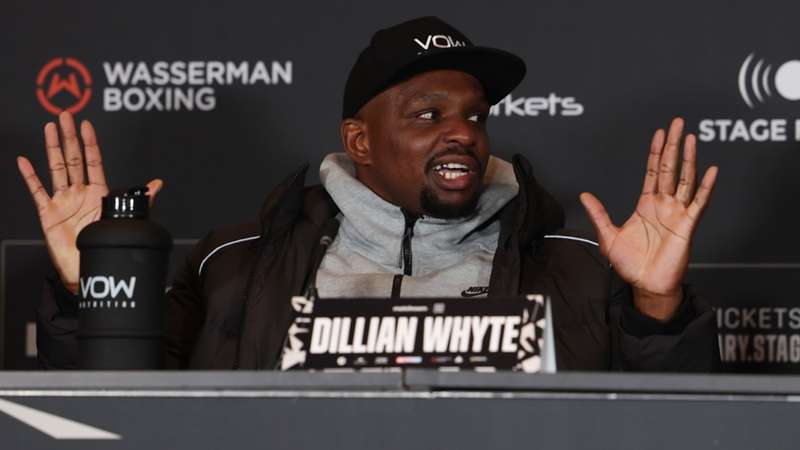 DAZN
Eddie Hearn warned Dillian Whyte that his career prospects would suffer if he loses to Jermaine Franklin.
The pair fight on Saturday night in London live on DAZN, and marks a comeback for the British heavyweight after he lost to Tyson Fury earlier in the year in his long awaited WBC heavyweight title challenge.
A sixth-round uppercut knocked Whyte out and left some speculating that after failing in his toughest fight, it might be time to step away from the ring.
Instead he is back against the unbeaten American opponent and a win would see him remain a credible contender in the heavyweight division.
A defeat, though, would leave the 34-year-old struggling to make top-level fights in the future.
Speaking to iD Boxing, Hearn explained the consequences of a consecutive defeat for his fighter.
"Certainly at the level he wants to box at," he said. "If you were to lose at this kind of level against a top 15 opponent in the world rankings, there will always be other fights but it depends on what you want out of the game. 
"You want to be fighting against the AJs, the Wilders and the world champions, and if you lose to Jermaine Franklin, those kinds of fights disappear."
Conversely, Hearn suggested that Franklin, 29, would see the division open up ahead of him were he to secure victory.
"At the same time if you look at Jermaine Franklin, Jermaine Franklin has never had his big moment, his big payday, and all he's thinking is, 'I've just got to land one on his chin and I've got AJ, millions of dollars coming to me.'
"The glamour division of boxing is very exciting, because one punch can change everything."