Gervonta Davis and Ryan Garcia threaten to break each other's jaw at final press conference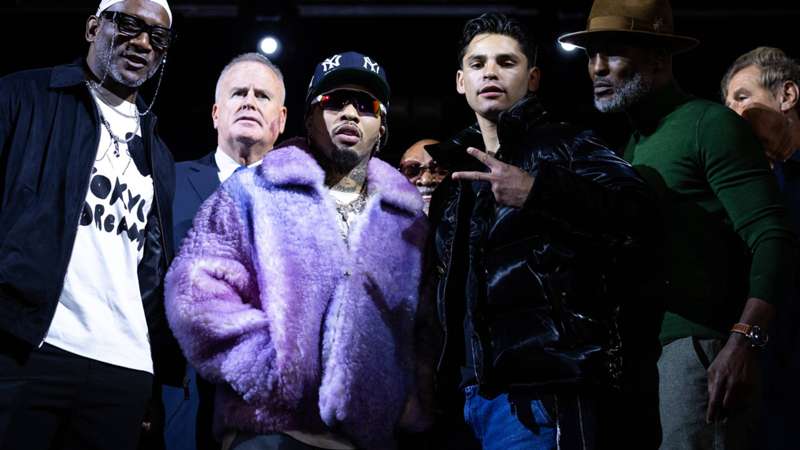 DAZN
Gervonta Davis and Ryan Garcia both appeared confident as they came together for the final press conference before their eagerly anticipated showdown this weekend.  
The fight, live in multiple regions on DAZN, sees two of boxing's biggest names go at it and they both predicted victory ahead of their moment in the spotlight. 
Backed up by their training and promotional teams, Davis and Garcia both spoke well but both are fully aware that the real talking will be done on Saturday night.  
Despite initial niceties with plenty of respect, the exchanges soon became personal with both men insisting that they would break each other's jaws once the bell sounds this weekend. 
Davis enters the fight a slight favourite following a career that has seen him collect multiple world titles with some devastating knockouts along the way.  
Garcia, like Davis, is unbeaten but has yet to win a world title but victory over Davis, his long-time rival, will see his career elevated to an altogether different level. 
Attempts at a head-to-head at the press conference's finale were unsuccessful as the pair traded further insults whilst separated by a member of the event's organisation.  
With the pair heading off in different directions, Davis continued to taunt Garcia stating that the Californian would be going to sleep. 
The action will finally get underway this Saturday night and we'll see which fighter's pre-fight boast will be accurate. 
Read below for all the updates from today's press conference.