Is Derrick James the best trainer Anthony Joshua has worked with?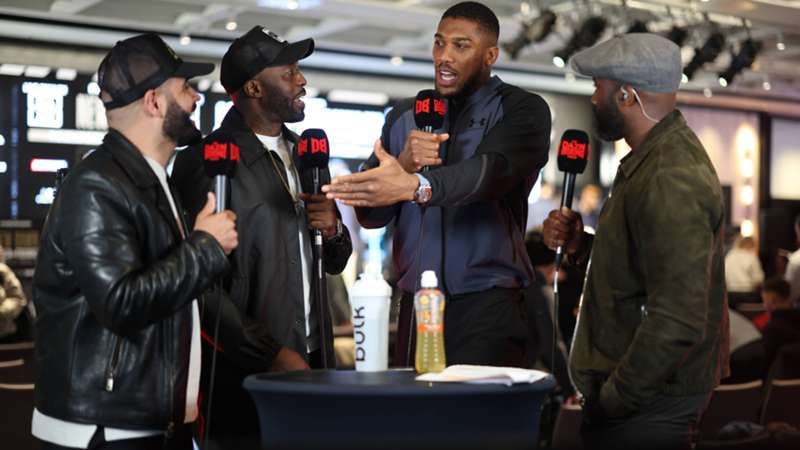 DAZN
Former world heavyweight champion Anthony Joshua is enjoying his time working with new trainer Derrick James ahead of his fight with Jermaine Franklin this Saturday live on DAZN. 
This weekend's clash at London's O2 Arena is the start of a new era for Joshua. Not only will this be his first non-world title fight since December 2015, but it will be the first time James takes charge of his corner. 
After leaving Robert McCracken following the first defeat to Oleksandr Usyk two years ago, Joshua briefly linked up with Robert Garcia for his rematch Usyk last summer. But this resulted in another loss and a parting of ways. 
Now the Olympic gold medalist has decided to base himself in Dallas, Texas, in an attempt to become a three-time heavyweight champion of the world and when speaking to The DAZN Boxing Show Joshua revealed that James is one of the best coaches he's worked with. 
"It ain't about Dallas, it's about the coach and Derrick James, I don't want to put too much pressure on him," Joshua said.
"Whatever happens in my career I'm going to put down to me, but I feel like Derrick James as an individual is one of the best coaches I've seen and spoken to, and I really respect him.
"If you put Derrick James anywhere in America, anywhere in the UK, I would still get the benefits of working with him.
"He's a hard worker, he only retired 13 years ago so he's got that fresh memory of what it's like to be in tough fights.
"I like the fact that he pushes me to get fight fit."