KSI hopes to slap John Fury after Tommy Fury fight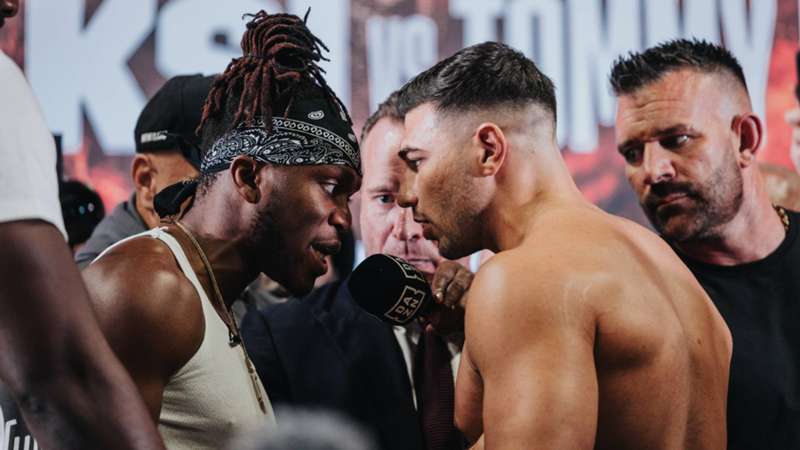 Misfits Boxing
The never-ending trash talk between KSI and Tommy Fury continues as the pair prepare for their fight on Oct. 14, live on DAZN and DAZN PPV.
While there have been some creative insults thrown back and forth in the lead-up to the anticipated bout, on Thursday KSI took it a step further as he invoked Fury's family in the banter.
Speaking at the press conference for MF & DAZN: X Series 009, which goes this weekend and is headlined by Idris Virgo vs. Aaron Chalmers, KSI delivered a personal message for Fury.
Looking directly at the camera, KSI called Fury "the bastard child" of the family, insinuating that his opponent is held in lower esteem in a family that includes current WBC heavyweight champion Tyson Fury.
"When I come through and knock him out repeatedly, it's over man," KSI said.
"Like when I literally ruin your life bro, it's done. And I'll be the man to do it, and I can't wait. And I'll do it with a smile."
Aside from threatening to "ruin" his opponent's life, KSI also took aim at Fury family patriarch, John.
"Hopefully I'll get to slap your dad as well after I beat you," KSI added, before pantomiming a slapping motion.