Mauricio Lara vs. Leigh Wood 2: Mexican fails to make weight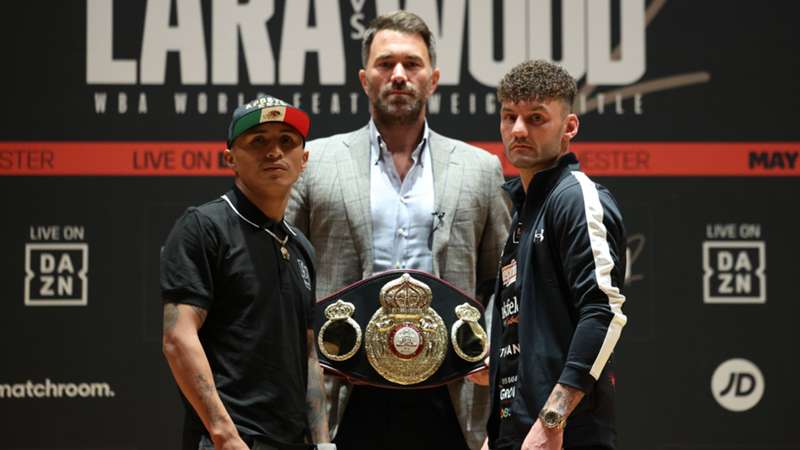 DAZN
Mauricio Lara has been stripped of his WBA featherweight title after failing to make weight for his Saturday bout against Leigh Wood.
The Mexican came in at over 129lbs at Friday afternoon's weigh-in, meaning regardless of the rematch's result, he will not be awarded the belt.
If Wood loses or draws against Lara, the belt will remain vacant and would be contested in a future match.
A win would see the Englishman regain the title, regardless of Lara's failure to meet his obligations.
The headline event is still to go ahead as planned, shown live on DAZN.
Lara and Wood fought in early 2023 as they produced one of the finest fights of the year so far, with a seventh-round stoppage giving Lara the win after Wood had appeared to be ahead on the cards after boxing within himself to stay out of danger against his powerful featherweight opponent.
Rumours had persisted this week that Lara was struggling to make weight, and after the ceremony, Wood's trainer Ben Davison labelled the result as a, "disgrace."