Mauricio Lara vs. Leigh Wood 2: Michael Conlan predicts winner of huge title clash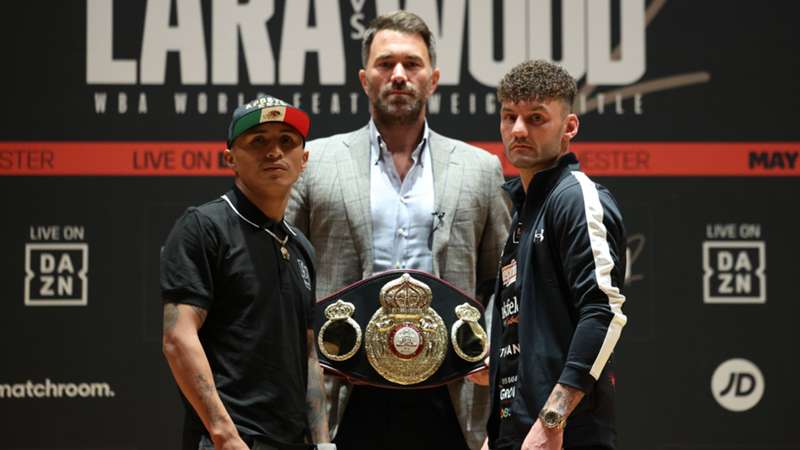 DAZN
Michael Conlan believes that Mauricio Lara will win his rematch with Leigh Wood.
Wood lost his WBA featherweight title to the Mexican back in February, and the chance to run it back this weekend was swiftly organised.
The fight will be shown live on DAZN on Saturday night, while Conlan will also be fighting on the same evening elsewhere against Luis Alberto Lopez, for the IBF belt at 126lbs. Conlan and Wood fought in March 2022, when the Englishman won with a dramatic last-round stoppage.
The winner of each fight could well go on to meet in a unification clash.
However, speaking to BoxingScene.com, Conlan predicted a second win for the Mexican.
"I think Lara knocks him out again," Conlan said. "I think it's too soon. I don't know why they jumped into the rematch so quickly, probably because there is a mandatory on that belt, the Uzbek fighter [Otabek Kholmatov]. I don't know when [he'll get his shot], but he's a good fighter and I actually think he would beat Lara, with all due respect to Lara. 
"But I don't know why [Wood has] taken that fight again."
Conlan explained why he believes that Wood will again experience defeat, despite his talents.
"He done well in the first fight," Conlan continued. "If he had maintained his boxing and not got greedy, he probably could've won. But I think it was inevitable that Lara would get him. I'm not the biggest puncher in the world and I had Leigh Wood out on his feet a few times that fight.
"But he's ballsy, he's tough and he's determined, and he can bite down on his gumshield and keep going. So, you've gotta give him credit. But I think the stoppage was correct at the time Ben Davison threw the towel in because, you know, Lara's a devastating puncher and I think if he landed a few more it could've done serious damage on Leigh.
"He's had two fights back-to-back with me and Lara where he's been concussed bad.
"In my fight, probably worse because he got concussed so many times during that fight. With the Lara fight, he probably got a bit of a concussion from the second round, when he was getting rocked all over the joint. And the one where he got knocked out with, that was another concussive shot. This game is a dangerous, dangerous game, and that's why I respect everybody who fights. In boxing, your life is on the line every time we're in that ring.
"And you're always stepping in the ring a different fighter because you do lose some of yourself, some brain cells. So, you've gotta be smart in this game and, you know, take the right fights at the right times and take the chance when you need to take the chances. But going for three fights in a row where most likely you'll be concussed bad isn't probably the best thing for your health in the future."