Richardson Hitchins delivers boxing masterclass to thoroughly dominate Jose Zepeda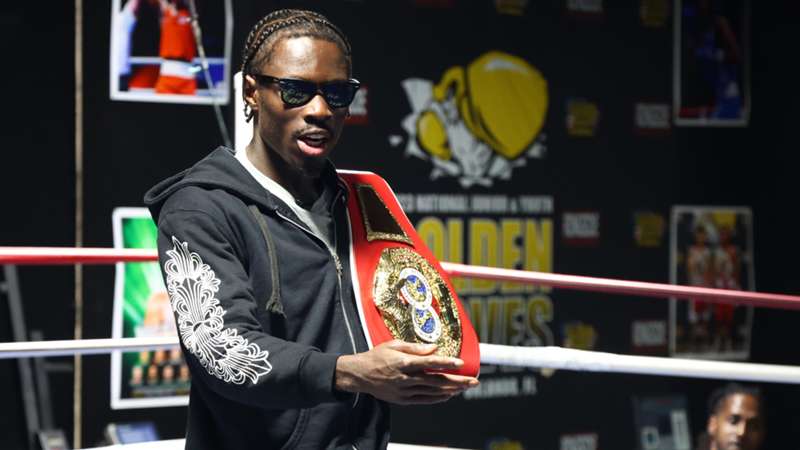 Matchroom
Jose Zepeda brought the most accomplished record and credentials into the ring that Richardson Hitchins has ever faced.
And then Hitchins proceeded to reduce the veteran into nothing more than a demoralized, outclassed opponent.
Hitchins delivered a boxing masterclass toward a lopsided unanimous decision victory to remain undefeated Saturday night at the Caribe Royale Orlando in Orlando Florida, and live on DAZN. Judges scored it 120-108, 120-108 and 119-109, though it should have been a shutout across the board as Hitchins dominated Zepeda behind the jab that thoroughly.
"This was my first main event and I told ya'll that I was the fype of fighter that could make a veteran fighter look like an ordinary fighter," Hitchins told DAZN's Chris Mannix after improving to 17-0. "I think I dominated him just like I dominated my last fight."
The Brooklyn, New York native asserted his jab early and proceeded to use the weapon to completely dismantle Zepeda, who grew more frustrated by the round and even looked as if he had mentally checked out late in the fight.
Not only was Hitchins hitting Zepeda at will with pristine punch selection and placement, but he wasn't being hit on defense, only adding to Zepeda's overall dismay. What started with the jab quickly advanced to lasering crisp combinations and uppercuts that landed flush with little resistance coming back at him.
If it wasn't clear before, it should be explicit now — Richardson Hitchins is a problem at junior welterweight.
Here's how the entire Hitchins-Zepeda main card went.