Tony Bellew makes stoppage prediction for Gervonta Davis vs. Ryan Garcia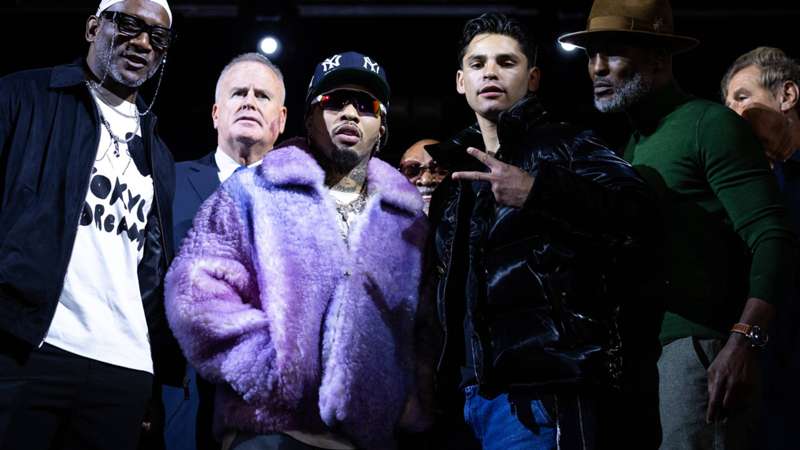 DAZN
The fight everyone has been waiting a long time for finally happens this Saturday night as Gervonta Davis and Ryan Garcia come together for what should be a brilliant event. For months, the whole world has been excited about this meeting of two outstanding fighters and I can't tell you how excited I am to see what happens when the action kicks off in Las Vegas. 
You often see boxing fans get frustrated when the big fights don't come off, but you'll find that there's not a supporter of the sport who isn't over the moon about this fight taking place. Two relatively young fighters, both potentially at the peak of their powers, both unbeaten, and the winner is set to become one of the biggest names in the sport. It's what you want from a super fight. 
I've admired Gervonta for a very long time. Brought up in a very tough place in Baltimore, his is the typical story of someone using boxing to create a better life for himself. Pushed on by Floyd Mayweather, 'Tank' has done well to escape the shadow of the man who helped get him to the top and he's one fight away from being a genuine superstar. What a story. 
Then there's Garcia, expertly guided by Oscar De La Hoya, a former rival of Mayweather, Garcia has proved that he's not just a fighter whose social media popularity got him in the spotlight, this young man can fight. His confidence is through the roof and when you listen to him talk, he's so convinced that he wins this fight easily. He probably doesn't need boxing to be a success in life but here he is on the big stage. 
The confidence coming from both men is incredible when you think about it. Don't get me wrong, at this level, every fighter thinks they'll win, but these two think they'll get the job done without breaking sweat. I don't see that happening at all. Both are excellent fighters and if they do what they do well then, I think it's going to come down to who has the most on the night. 
For me, that man is Davis and that's just because he has so much power and I think he'll land a huge shot some point late in the fight. Garcia will start quick, and I expect him to be in front when the fight gets into the later rounds, but Davis will be patient and when he does find the target of Garcia, I think that'll be enough to end a memorable encounter. I can't wait.