Demetrious Johnson: 'I think Henry (Cejudo) shouldn't have retired in the first place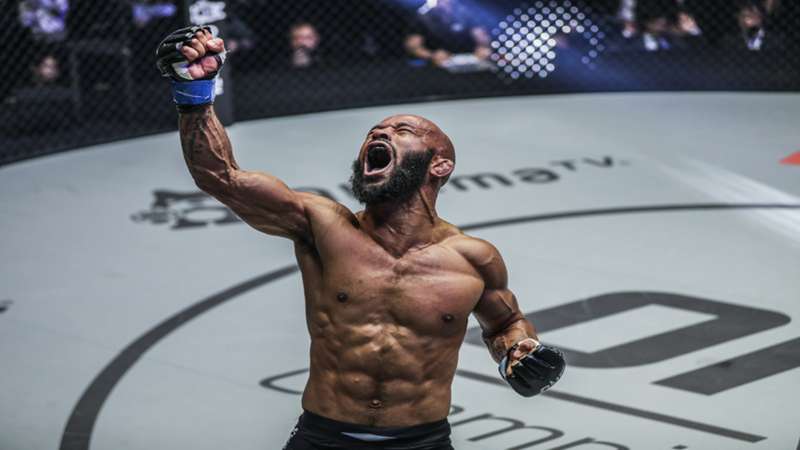 DAZN
Demetrious Johnson and Henry Cejudo fought twice in the UFC. 

Johnson won the first fight via first-round TKO at UFC 197. More than two years later they squared off at UFC 227, with Cejudo winning a split decision to end Johnson's historic flyweight title reign and his 14-fight unbeaten streak. That would be the last time Johnson competed in the UFC as a landmark trade sent him to ONE Championship, where he's still competing and has gone 4-1.

On the other hand, Cejudo won three more bouts, including winning the bantamweight title, before abruptly retiring after stopping Dominick Cruz in the second round at UFC 249. Last week, Cejudo announced his intentions to return with the thought of moving up to 145 pounds and challenging featherweight kingpin Alexander Volkanovski with the chance to become the first fighter to win three UFC titles in three different weight divisions. The thought of Cejudo coming back is music to Johnson's ears as he felt "Triple C" should have never stepped away to begin with.

"I think it's great," Johnson admits to DAZN. "I think Henry shouldn't have retired in the first place if you ask me. I mean, you're the champion, you're a double champ, 'Triple C.' You make your money by fighting, competing. Maybe he needed the rest. I don't know. I don't know what he's got going on in his life. I think you're better off just grinding it out, getting those fights in because you lost two years of making money. If you would have fought, won both of those fights, who knows. He could be making you know, $350-500k plus your pay-per-view points. He grinds for those two years; now, he can retire. I'm happy he's back." 
Prior to this Friday's ONE 156, Johnson fought in the company's event in March at ONE: X, beating Rodtang Jitmuangnon in a special-rules contest. It was a mixed-rules affair with alternating rounds of Muay Thai and MMA. Nevertheless, the fight was an experience Johnson will never forget. 

"I think the biggest experience I take for me it just shows like how much I love mixed martial arts," Johnson said. "The first round (you) only could do striking in Muay Thai. Right at the beginning of the fight, he came across the cage and was hit with a two-piece. Right away, I clinched him and was ready to take him down. It just shows that like I like the full complete style of fighting. I learned that I can hang with one of the best, but it was only one round. He started very fast instead of warming himself up like he usually tries to. It was great. I'm grateful that I came out with no big injuries and happy I came out with the 'W.'" 

Johnson is considered the greatest flyweight in mixed martial arts history and one of the best to compete. He's done everything one could do. So why still compete? To "Mighty Mouse," it's about getting another crack at ONE flyweight titlist Adriano Moraes, who beat Johnson by second-round knockout in April 2021. 

"I get one or two more fights, work my way back up to the world title fight, and challenge for the belt," Johnson said. "I mean, this isn't my first. That wasn't my first loss against a world champion. I fought Dominik Cruz and came up short there. I was gonna fight Eddie Wineland and move my way back up, but they (the UFC) opened the flyweight division. Went down there, did that, and worked my way back to a world title shot. Same thing with this at ONE. It's no different. Fight whoever's next, whoever they want me to, and then go from there.

"Fighting is fighting. I get to just fight and see what happens. But that's how I view trying to work for a world title fight. I felt like when I did that one off with Rodtang, it was good. Can I do ji-jitsu, grappling? Can I do kickboxing? Or can I do pure Muay Thai? Yes, I can. I truly love just mixed martial arts. The division is still wide open. He's beat the top five guys. I think kind of awkward talk might be next for a world title fight. So we'll see what happens. For me, it's how I make my money."