When will Lionel Messi make his Inter Miami debut? The matches in which the superstar could kick-off his MLS career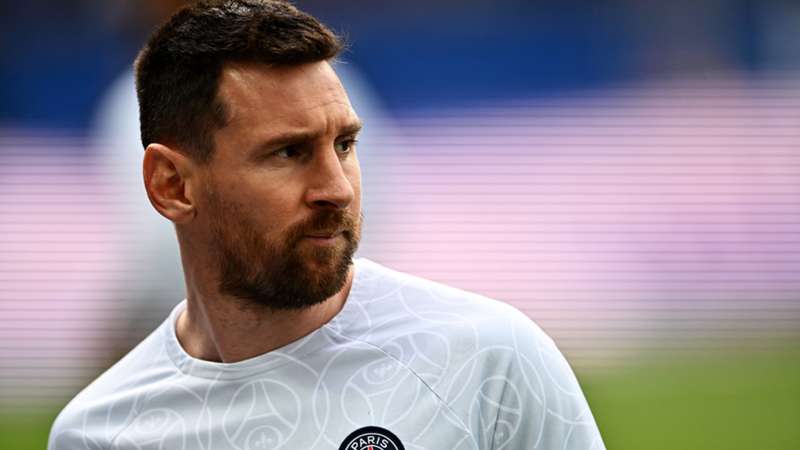 DAZN
The next step in Lionel Messi's footballing career will take place in the United States as the Argentine superstar announced that he will be playing for Inter Miami after leaving Paris Saint-Germain this summer.
Messi was widely reported to have received a staggering offer from Saudi Arabian club Al-Hilal to join contemporaries Cristiano Ronaldo and Karim Benzema in the Saudi Pro League, and the 35-year-old World Cup winner was also heavily linked to a move back to Barcelona, but he ultimately decided to pledge his immediate future to the Major League Soccer side.
Messi's decision sent shockwaves throughout North America, with the fourth-year MLS club feeling the immediate effect of being linked to one of the most famous people on Earth — Inter Miami's social media numbers skyrocketed in the hours after Messi declared his intention to move to South Florida, and ticket prices ballooned in cities where Miami are scheduled to play during the second half of the 2023 MLS season.
But when exactly will Messi don the pink and black kit of his new team? What we know is that he won't be able to do so before July 5, which is when the summer transfer window opens in the U.S. and Canada. And with Messi having played a lot of soccer over the past year — remember that Qatar 2022 was shoehorned into the middle of the regular European season — he'll likely want some kind of break before diving into the next chapter of his football life.
With that in mind, here are the likeliest dates for Messi's Miami debut:
July 8: D.C. United vs. Inter Miami
This is the absolute earliest that Messi could make his Miami debut due to the transfer window opening three days earlier.
While an introduction to the league in a match against Wayne Rooney-coached D.C. United could make for some decent narratives, it's hard to imagine anyone from MLS, Inter Miami or Messi's camp wanting his big debut to come on the road in one of the smallest venues in the league (although Miami's temporary home, DRV PNK Stadium in Fort Lauderdale is ironically the smallest in MLS by seating capacity).
July 15: St Louis City SC vs. Inter Miami
The second fixture on the schedule after Messi can officially join his new club, this one poses a similar prolem in that it's also a road match.
While CityPark has provided an impressive atmosphere for expansion side St. Louis thus far, it still doesn't seem like the spot where Miami will unveil their prized signing.
July 21: Cruz Azul vs. Inter Miami
Thanks to the oddities of the Leagues Cup, an MLS-Liga MX competition running outside of both leagues' respective calendars, this fixture is listed as an away match for Miami despite it being played at DRV PNK Stadium.
For all intents and purposes it will be a home game and seems like the most obvious selection for Messi's debut in a Miami shirt. MLS and broadcast partner Apple are hoping to push the Leagues Cup into increased relevancy and there's no better way to do so than to have Messi's first game for Miami on Matchday 1 of the revamped tournament.
If this ends up being the case, then Messi's debut in MLS proper won't come until August 20, at the earliest.