Anthony Joshua knockout performances 'will come again' says Darren Barker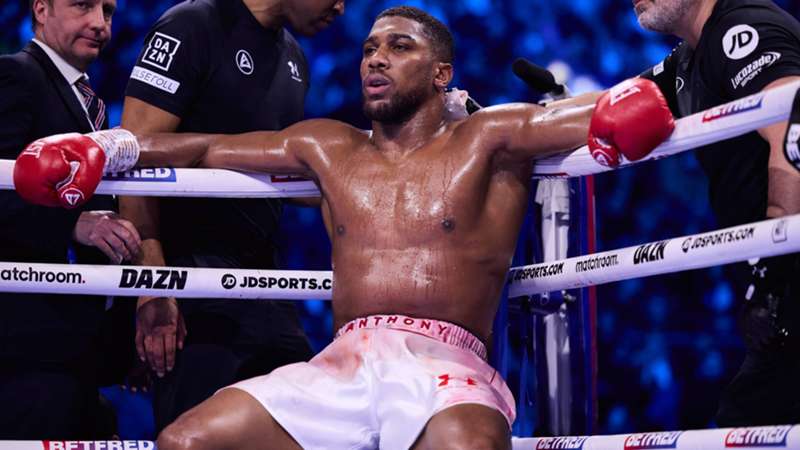 DAZN
Following Anthony Joshua's unanimous decision win over Jermaine Franklin there was both a feeling of positivity and disappointment. 
First and foremost, it was important for Joshua to get back winning ways and start that momentum again, but plenty of credit needs to be given to his American opponent. 
I knew Franklin was going to be a tricky dance partner. Against Dillian Whyte last November, he showcased his fast hands and boxing IQ. Franklin has been around boxing his whole life and it showed in his days as an amateur with a Golden Gloves national title on his CV, but Joshua got the job done at the O2 Arena. 
The former world champion's performance reminded me of an early 2000s Klitschko who was aware of his advantages and picked his shots well. However, on the flipside, that stoppage for Joshua never came and when we all sit down to watch heavyweight boxing, we all hope that there will be a dramatic finish to the fight.
A knockout performance will come in time, but Joshua needs that bit of fire when inside the ring and I don't think he really had that, but if he were to fight Dillian Whyte next, I think we'd see that spiteful AJ which made him a household name. 
Regardless of the Franklin fight going the full distance, there was a lot to be impressed with when it comes to Joshua's performance. He picked his shots well and the footwork was good, especially on the back foot when navigating himself back to the centre of the ring. But I just want to see more commitment with the right hand. Joshua seems reluctant to commit to this particular shot because of what might come back and that could be due to the demons from the first Andy Ruiz fight in New York. 
When it comes to the effect new trainer Derrick James has had on Joshua, I didn't see too much of the Texas based coach's strategy. Maybe we will see a more aggressive fighter the more the pair work together. 
But in my opinion, it looks like Joshua is caught between styles, there's the very calculated Rob McCracken style, the flair of Angel Fernandez and now the fighting style implemented by James, and I expect the more time Joshua spends with the American trainer, the more rounded a fighter he will become, but it's still early days. 
We can however sometimes look into coaches a little too much. Coaches are very important to a fighter, but it's important that they are allowed to bring out their own personality in the ring. 
It's clear that Joshua was frustrated when it came to not getting the knockout and that maybe a good thing heading into his next fight later this year, and as a fan, I hope this is the case because the 33-year-old is an exciting talent and I am sure his devastating finishes will come again.