Oscar De La Hoya: Floyd Mayweather rematch would be massive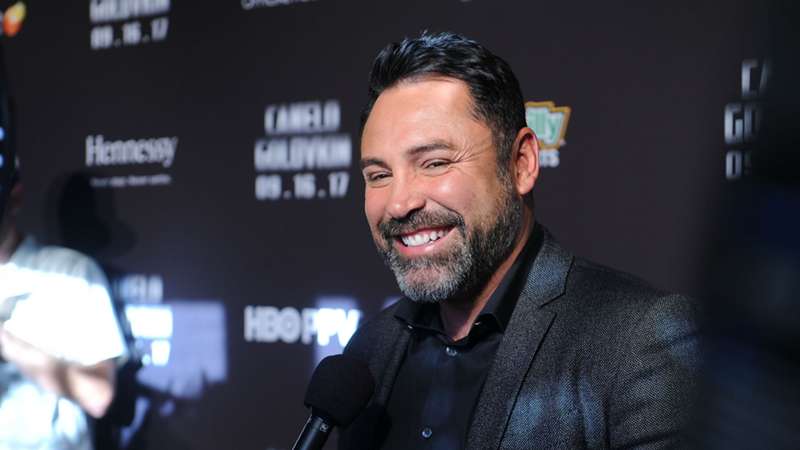 DAZN
Oscar De La Hoya is in no rush for a comeback but suggested a Floyd Mayweather fight for hs return.
The 48-year-old American won 11 titles across six divisions in his first spell as a professional, and has been trailing a return to the ring for some months now.
However, while speaking to DAZN's Boxing with Chris Mannix he explained that he is still easing into his comeback.
"I've been training for quite a while now, and I actually sparred the other day, and I didn't know I was that good?" he boasted.
"I forgot how good I was. There's something there, I want to keep sparring, keep training. I want to see how my body holds up. 
"I'm 168, going to come down to 160 and see how I feel."
The promoter explained that, "Mike Tyson inspired the hell out of me," after the former heavyweight champion returned to fight Roy Jones Jr. in a hugely successful exhibition fight, and proposed a provisional rough date for any comeback of his own.
"I'll just have to listen to my body. One thing that struck me was President Biden said we were going to open up officially on July 4.  Maybe July 4 can be the date. Why not America's birthday?"
De La Hoya then conceded that, "We all know that a Mayweather fight would be massive," after the pair first met in 2007 before Mayweather's 2008 retirement put paid to a quick rematch.