Was Tyson Fury preparing for Oleksandr Usyk fight? His trainer provides the answer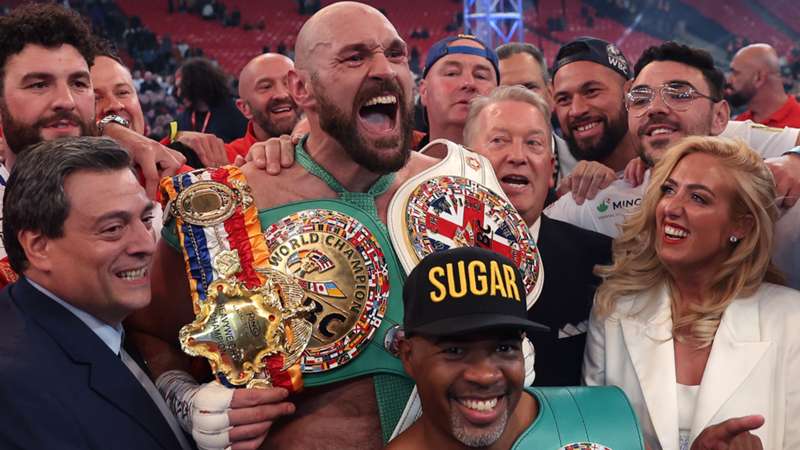 GettyImages
Sugar Hill has confirmed that he wasn't preparing Tyson Fury for a potential bout with Oleksandr Usyk.  
Over the last few weeks, speculation has pointed towards an undisputed heavyweight title clash on April 29th between Fury and Usyk, but any hopes of that fight now being confirmed are minimal following a collapse in discussions earlier this week. 
With the target fight date just a few weeks away, it was expected that both fighters would be working hard in camp whilst the deal was finalised.  
Several examples of Fury training in the gym were shared on social media, but Sugar Hill Steward, the trainer of Fury, has stated that his man hadn't begun preparations for a bout with Usyk. 
"Everybody forgot that I'm training Lawrence Okolie and his fight is in Manchester," said Steward when speaking to IFL TV. "My flight ticket leaves March 28th. 
"I want [Fury] to fight the best and he wants to fight the best. Hey, it happens when it happens. We have no control over it. All we can do is sit and control things we have control over and wait and see what happens. 
"I don't really care because I'm here, focused on Lawrence Okolie. I'm here for Lawrence. Tyson was in the gym with us, but I didn't train Tyson. We didn't do pads. We didn't do anything like with Usyk. I'm training Lawrence."