Who is Mauricio Lara and why is he fighting Josh Warrington again?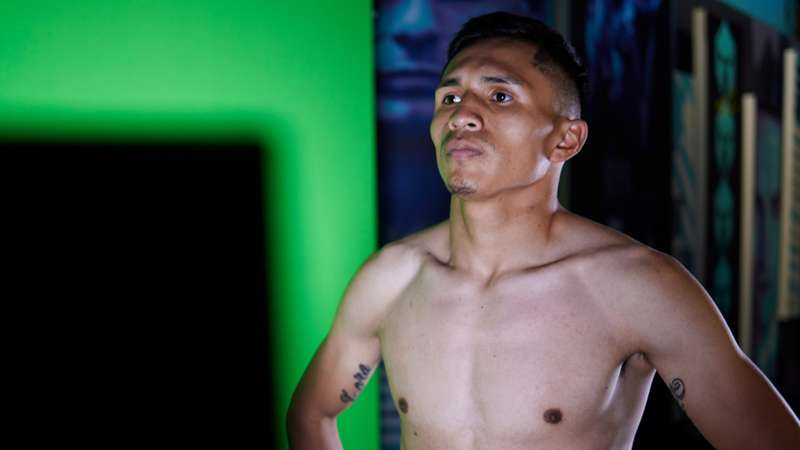 DAZN
Who is Mauricio Lara? 
Not much was known about Mauricio Lara when he arrived in Britain in early 2021 to face Josh Warrington. Based in Mexico for the bulk of his professional career, Lara hadn't threatened the featherweight rankings at all and the majority of his bouts were low key affairs in his homeland. 
Even after arriving in England, Lara didn't reveal much about his past. He demonstrated an admirable confidence and was insistent that he would be victorious, but outside of his small team, no one gave him much of a chance of even being competitive with Warrington. 
Why did he end up facing Josh Warrington? 
Lara was selected as a keep-busy opponent as Warrington waited for bigger fights. The Leeds man had been IBF featherweight champion for almost two years but when he couldn't secure a unification fight with Can Xu and Gary Russell Jr, he vacated his title rather than face Kid Galahad for a second time. 
With boxing still feeling the impact of COVID-19 and Warrington a huge ticket seller, a decision was made to face Lara, secure ring time against the Mexican, and then move onto a bigger fight with one of the gloried names in the division. 
What happened in the fight? 
From the first bell, it was obvious that Lara was much better than anybody had expected. He matched Warrington's work-rate and he also managed to hurt his man on more than one occasion. Warrington was floored and badly hurt in round four but Lara was unable to finish the job on that occasion. 
Lara continued to dominate the fight in the second half as Warrington became easier to hit as the bout wore on. The Mexican punished the former world champion in round nine and managed to floor him again. This time, Lara wouldn't be denied as he forced the stoppage to cause one of the biggest upsets of 2021. 
Will it be different in the rematch? 
For the second instalment, Warrington will have a lot more in his favour as he aims for revenge against Lara. He will have the vocal support of a sold-out Headingly Stadium in his own city and he also knows what to expect this time around as the unknown factor surrounding Lara in the first fight no longer exists. 
For Lara, he can take confidence from his performance in the first fight where he dominated Lara pretty much from the outset. Can he do it again or will the Leeds hero put on a show in front of his adoring public?