Claressa Shields explains options for next fight after defeating Maricela Cornejo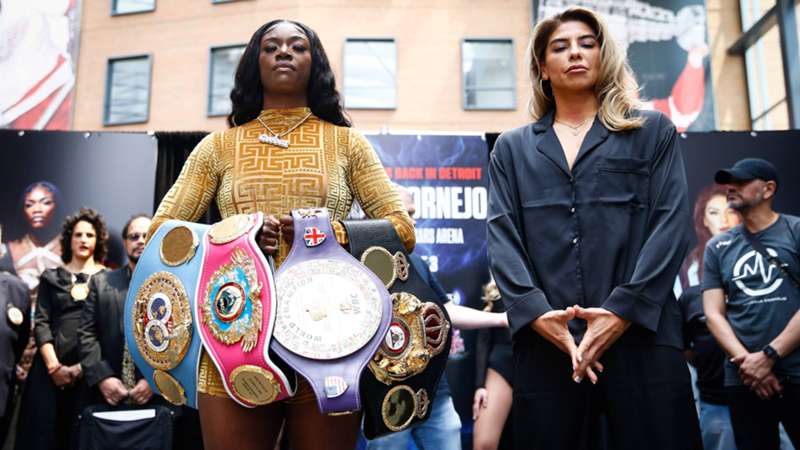 DAZN
Claressa Shields says she has a decision to make after defeating Maricela Cornejo.
The 'GWOAT' secured an easy win in Detroit, Michigan on Saturday night, and she has been linked with a rematch against Savannah Marshall and other opponents.
Speaking after her victory that left her still as undisputed middleweight champion, she suggested she might move down one or even two weight classes in pursuit of more fights.
"You've created a movement in women's boxing, and you really are the GWOAT [greatest woman of all time]," she said. "After fighting you, I'm ready to go back to 154 pounds or even 147."
Shields also said she might now consider a return to MMA, having fought twice in PFL, and even thought she might be able to win a belt in the franchise given enough time.
"I have some decisions to make going forward," Shields said. "I tend to focus on boxing, because that's what I'm best at, but I don't have any problem doing MMA. I think if I give it two years, I can be the champion there, too."
Shields also paid tribute to Cornejo for her efforts after stepping in late.
"I want to thank Maricela and her team for taking this fight on 10 days' notice," Shields said. "She's not a last-minute replacement that I could just walk through. She got my attention with some of those right hands."