Claressa Shields is absolutely dominant in shutting out Maricela Cornejo with unanimous decision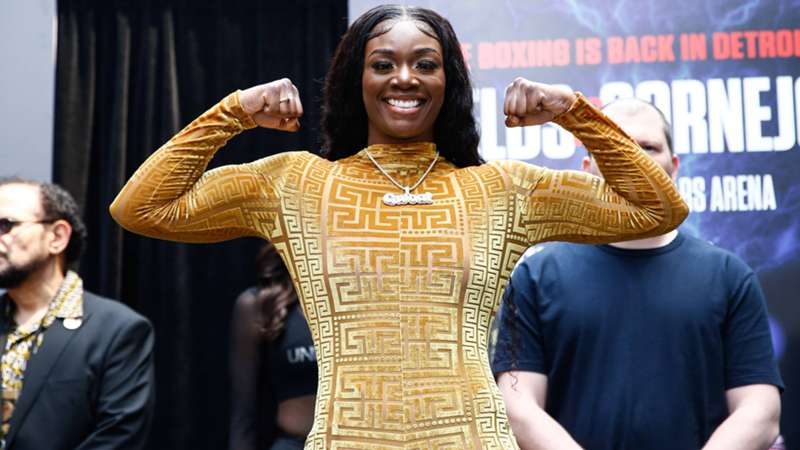 DAZN
Claressa Shields has been dominant as the reigning, undisputed middleweight world champion.
So dominant that her self-proclaimed "GWOAT" moniker — as in Greatest Woman of All Time — fits aptly.
But if she keeps delivering performances like she did Saturday night, boxing fans should refer to her as the undisputed GWOAT, period. Shields thoroughly dominated Maricela Cornejo at the Little Caesars Arena in her home state of Michigan, and live on DAZN. Judges inside the Detroit arena scored it 100-89, 100-90 and 100-90 all in Shields' favor.
Shields (14-0, 2 KOs) proved to be on another skill level than Cornejo, blasting her challenger with sharp, hellacious right hands and pointed body shots at will in the 10-round shutout.
"I won every round like I knew I could," Shields told DAZN's Chris Mannix after defending her crown.
She added: "It was a great fight and I think I looked really good."
Although Cornejo showed a resilient chin, Shields demonstrated why she's a singular-generational talent by placing whatever punches she wanted to, when and where she wanted to Saturday night.
Some rounds had Shields seriously threatening a stoppage behind unrelenting pressure and a barrage of punches. The seventh round, in particular, had Shields using a riveting left uppercut-left hook upstairs combination before snapping Cornejo's head back with a thunderous right hand in what was the most electric shot of the night.
Following the riveting performance, Shields stated that she's interested in facing the winner of the upcoming Franchon Crews-Dezurn vs. Savannah Marshall undisputed super middleweight world championship fight.
Here's how the entire Shields-Cornejo main card went.