Why does Claressa Shields call herself the 'GWOAT'?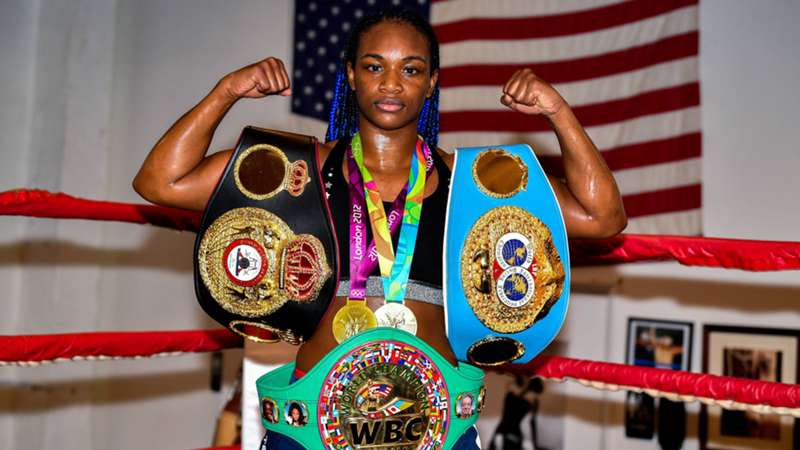 DAZN
The undisputed women's middleweight champion Claressa Shields has revealed the exact moment she decided to start calling herself the self-proclaimed 'GWOAT'.
It's no surprise that with all the accolades and electric personality that Shields possesses the nickname is one which has stuck around, and following her win over Savannah Marshall last year to become the undisputed women's champion at 160lbs, her claims of being the 'GWOAT' have become more legitimate. 
During her appearance DAZN's Off the Cuff, Shields explained when and why she started to refer to herself as the 'GWOAT'. 
"I believe that I decided I was the 'Greatest Woman of All Time' when I won my second Olympics," Shields began.
"People talking about things that are impossible, what they told me was winning two Olympic gold medals in boxing is near impossible.
"So, when I won, you all said I couldn't do that, and I did so that day I was like 'I am the Greatest Woman of All Time'. I just told the world.
"And from that day I have pushed myself to just be better, to live up to that standard because Muhammad Ali always proved the doubters wrong."
Shields returns to action for the first time since that win over Marshall on Saturday when she defends her undisputed middleweight title against Maricela Cornejo in a fight which can be seen in certain regions live on DAZN.